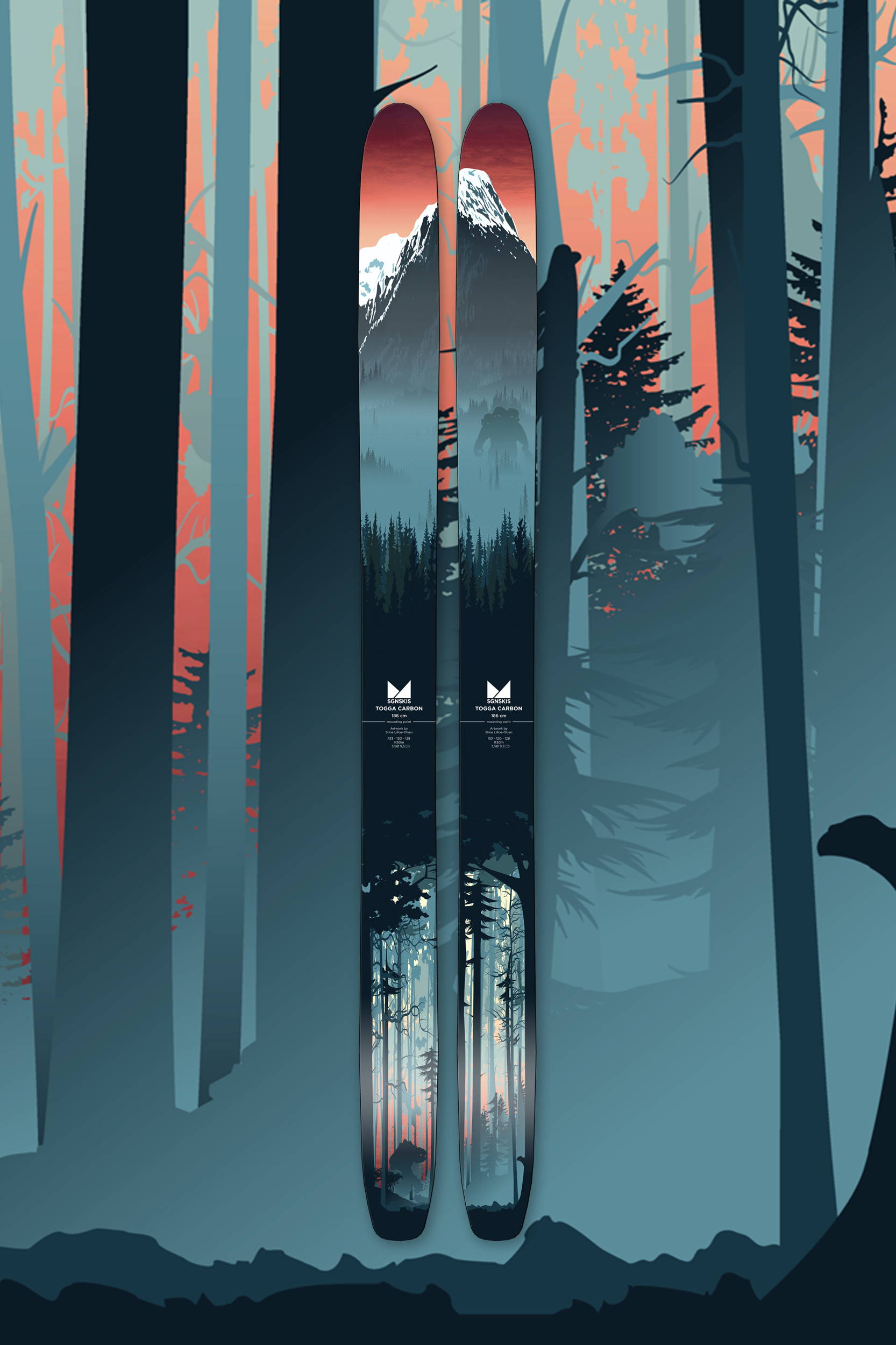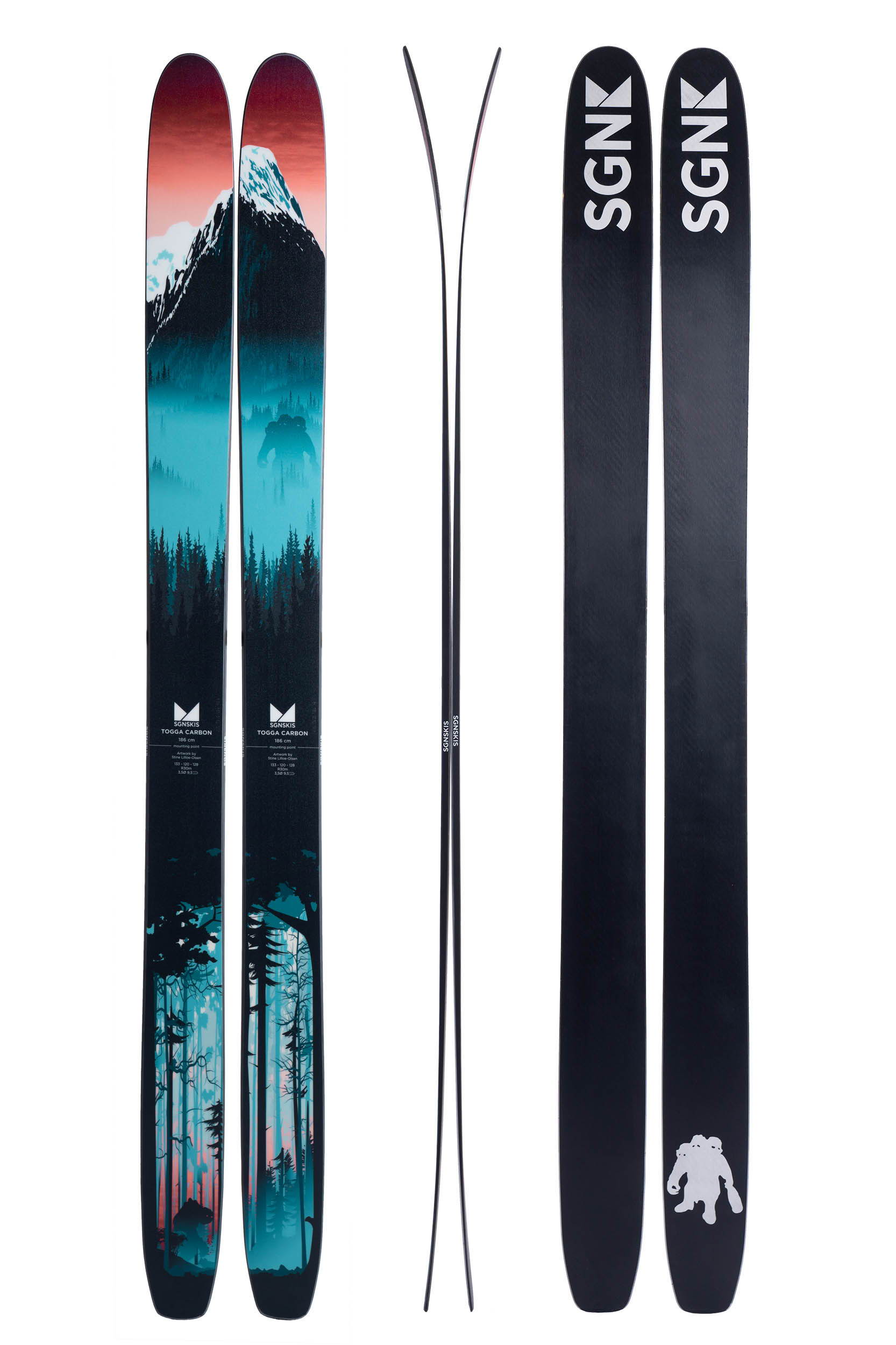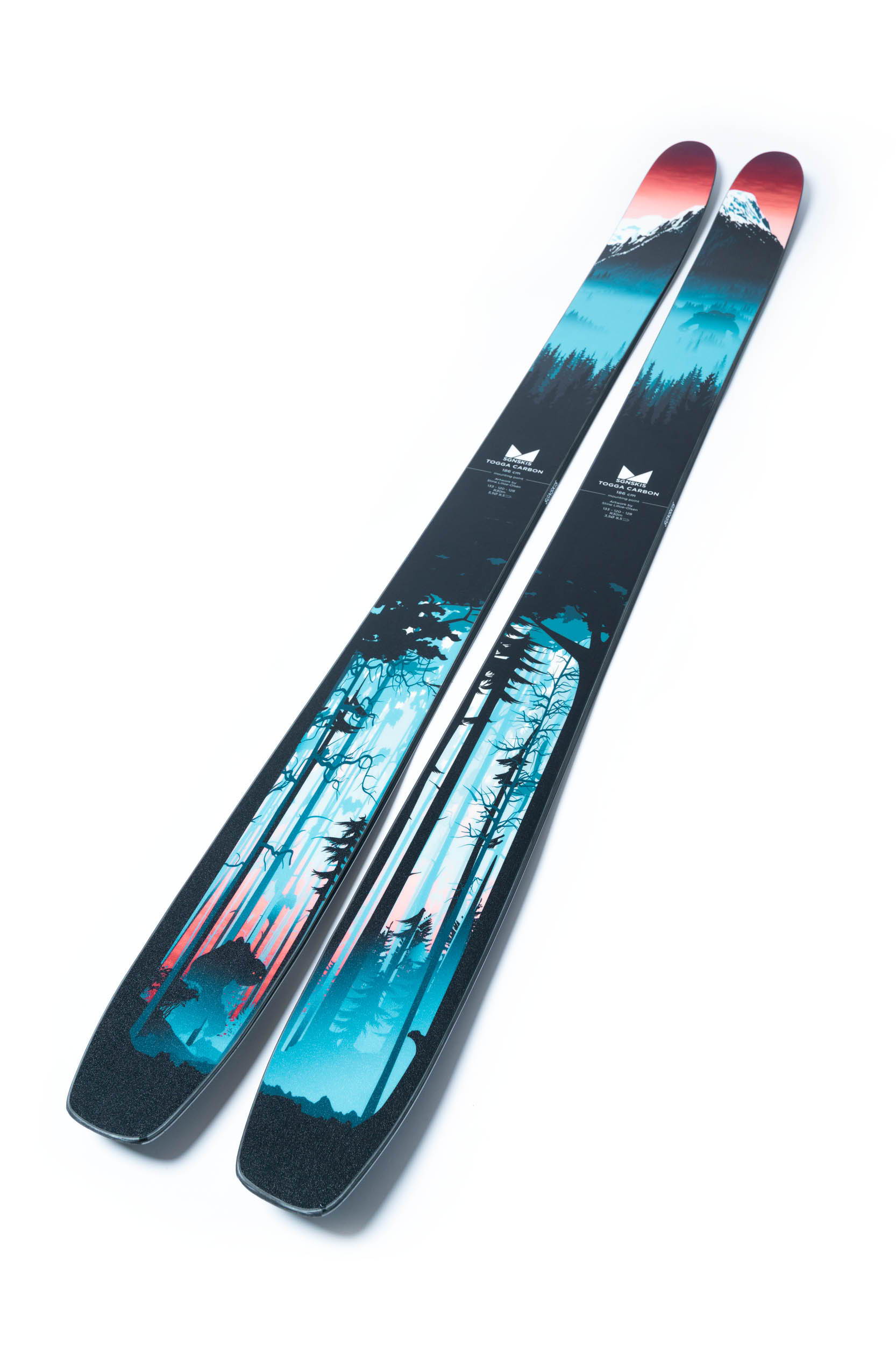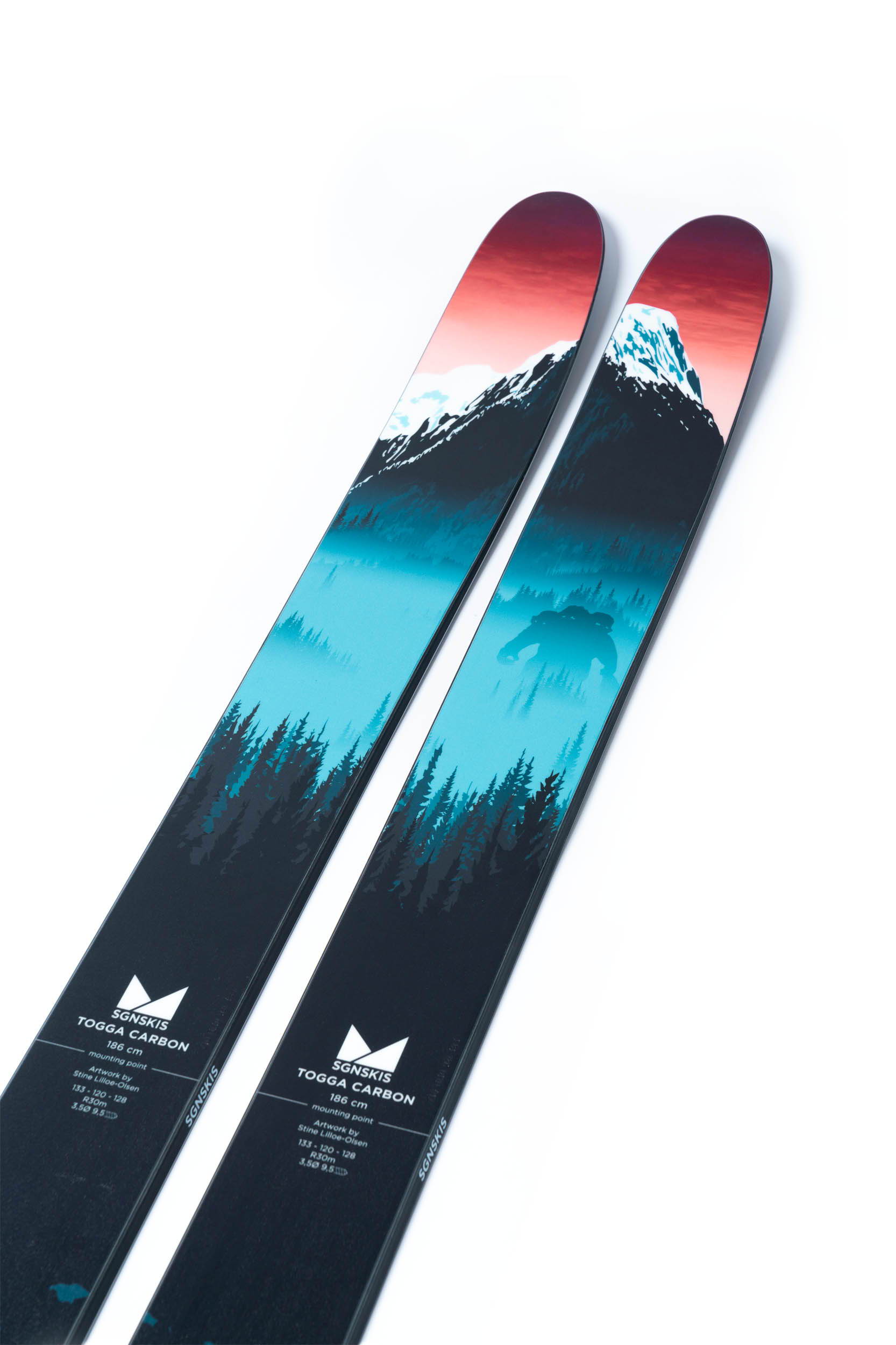 It all started with TOGGA. A ski designed to give the ultimate skiing experience in the steep and deep mountain sides surrounding Sogndal. SGN skis first ski became an instant hit among local freeriders with its uncompromised powders skiing abilities.
---
TIP: 132 MM / WAIST: 120 MM / TAIL: 127 MM
TIP: 133 MM / WAIST: 120 MM / TAIL: 128 MM
TIP: 134 MM / WAIST: 120 MM / TAIL: 129 MM
Much of the best deep snow is found when touring, exploring mountains far from lifts and resorts opens up endless possibilities of untraced lines. That is why we made the original TOGGA lighter, much lighter. And so, the TOGGA CARBON was born.
The shape is the same as the TOGGA. Reverse camber in combination with generous taper in tip and tail makes for an incredibly playful and maneuverable ski. Reducing the relative width of the front end and the tail makes quick turns in the woods much easier. The reverse camber will provide superior flow under all conditions. In order to retain stability in high speed, the ski has a relatively long turning radius and a low height of the front end which contributes to dampening of vibrations.
The core however is quite different and we have used our experience with the HURRUNGANE series in order to build a very light ski that still has great skiability with good dampening characteristics. The result is a fun, fast shredder of a light ski. Get the TOGGA CARBON now and go get that pow!

The powder tail has a long rocker shape combined with a long taper. This results in a nimble pintail design for effortless skiing in deep powder.
NEGATIVE CAMBER UNDERFOOT
A negative camber design gives you maneuverability and response in powder like no other ski. Everyone is a great skier with negative camber in deep snow!
Developed with one thing in mind - powder. A long rocker combined with a long taper makes this tip extremely agile and effortless in deep conditions.

A paulownia core in a carbon chassis. By reducing the amount of wood and substituting it with carbon you get a lighter ski, still obtaining the wood properties.
Our scratch free top sheet is developed to endure the abuse your skis go through. Its pattern is design to not collect snow while touring, reducing the weight on each foot.
The ski has a durable P-tex 5920 base. On our touring skis the base is ground for all conditions, but will excel on dry snow, typically found mid winter.
A sandwich construction delivers uncompromised power transmission and exceptional torsional stiffness in a durable long lasting package.

Purchase skis with bindings or skins and we will give you a 20% discount on the accesory.

Purchase skis with bindings and skins an we will give you a 30 % discount on both accessories!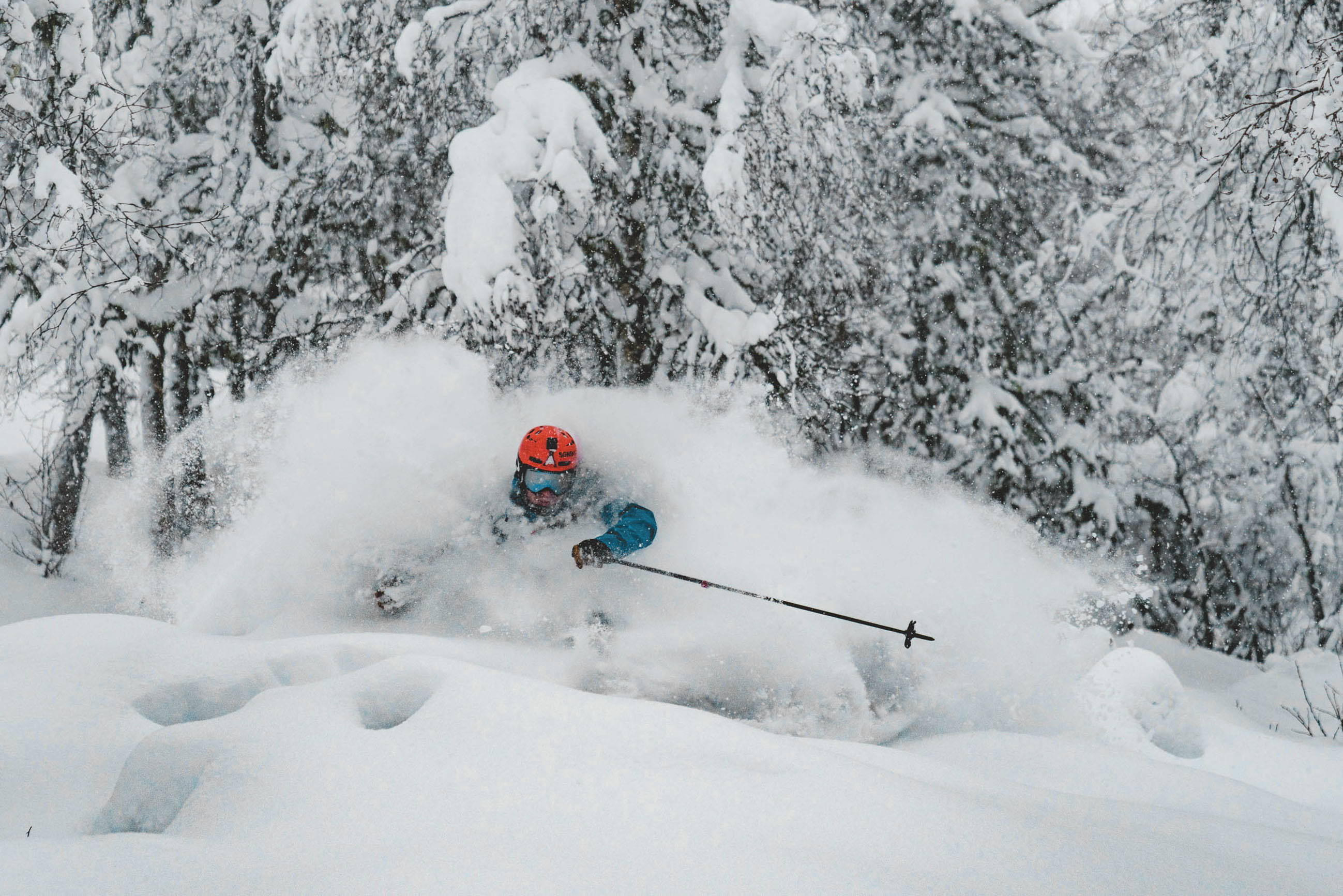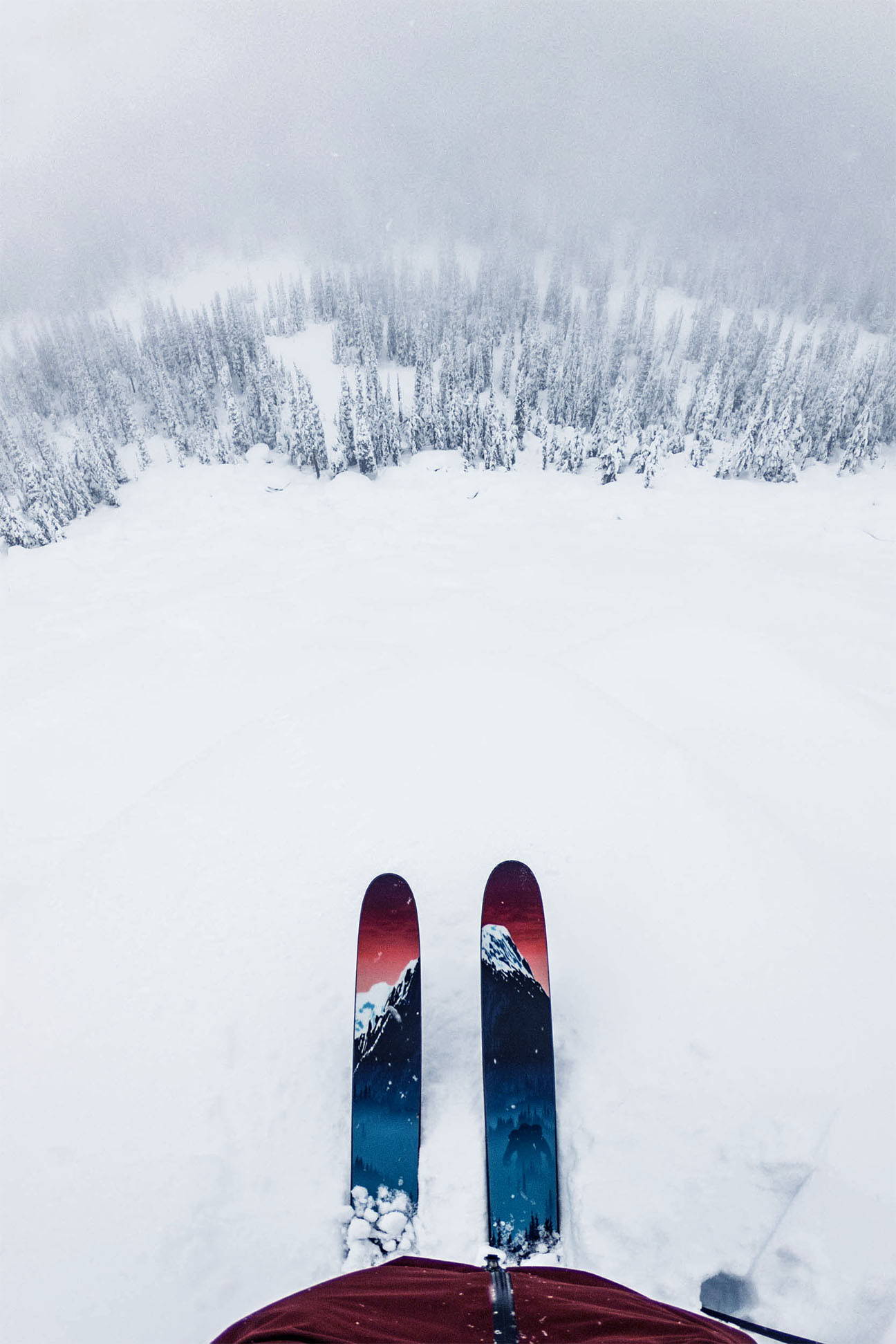 Skinning, booting, skiing in deep powder, skiing in the trees, crawling around in the powder, jumping… All these things are easier and more energy saving with a lighter ski.
- Lars Tore Lesteberg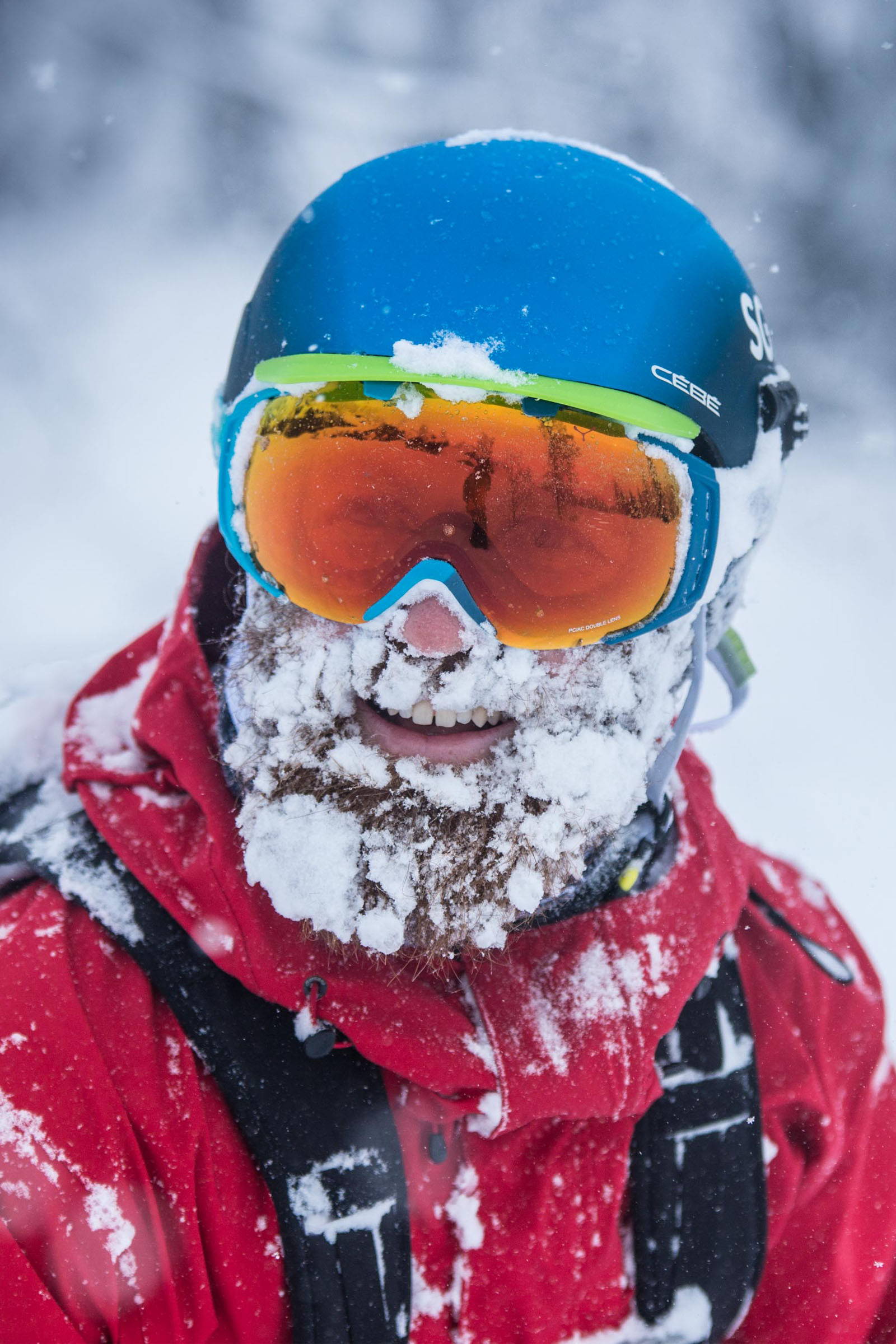 GRAPHICS BY RIKKE VIDDE WESTVIG
With our local Togga mountain in focus at the front of the ski the graphics then go on into the forest where we slash turns on our planks. But beware of the trolls that lurk in the forest, you better keep the pace up! The style is very much influenced by the traditional paintings of trolls by John Bauer, drawings and paintings that we as Scandinavians have grown up with.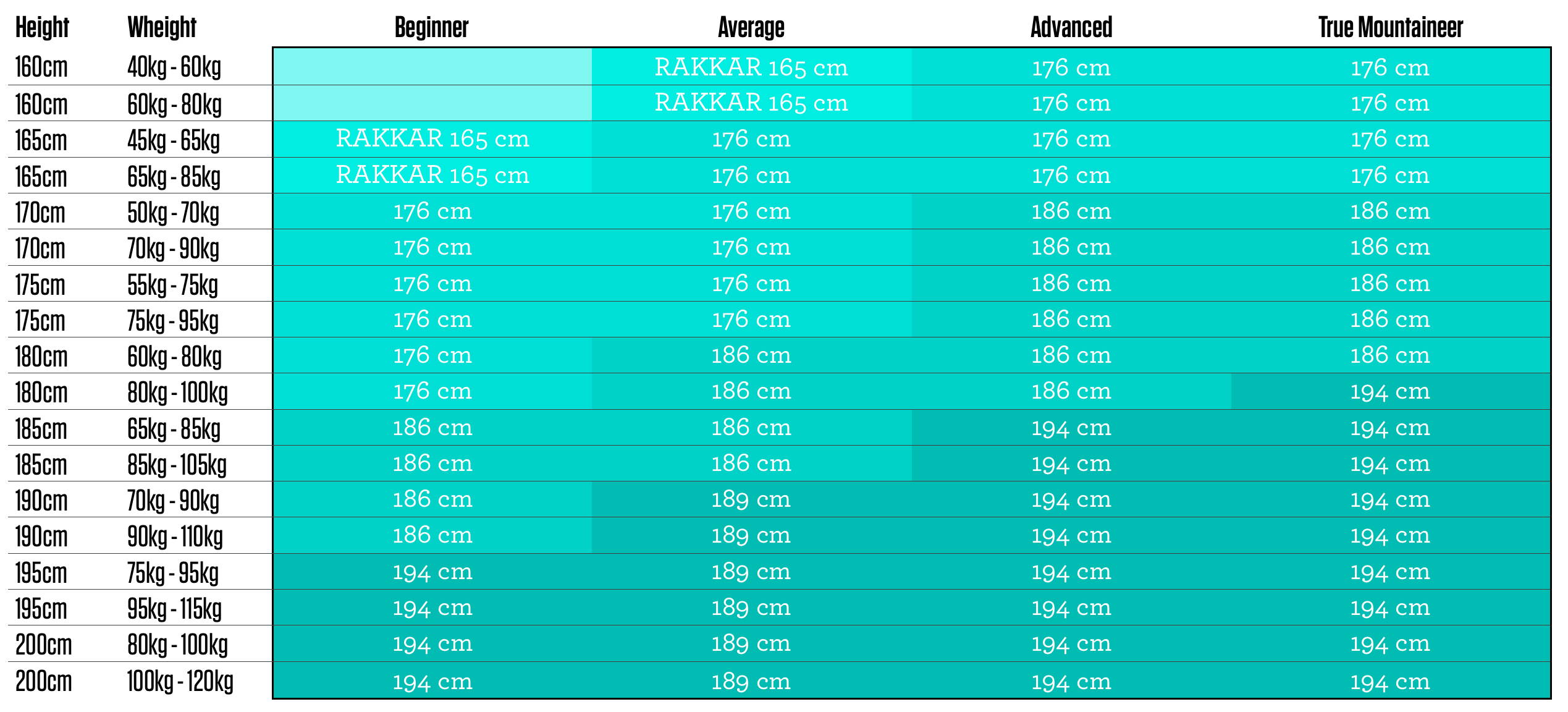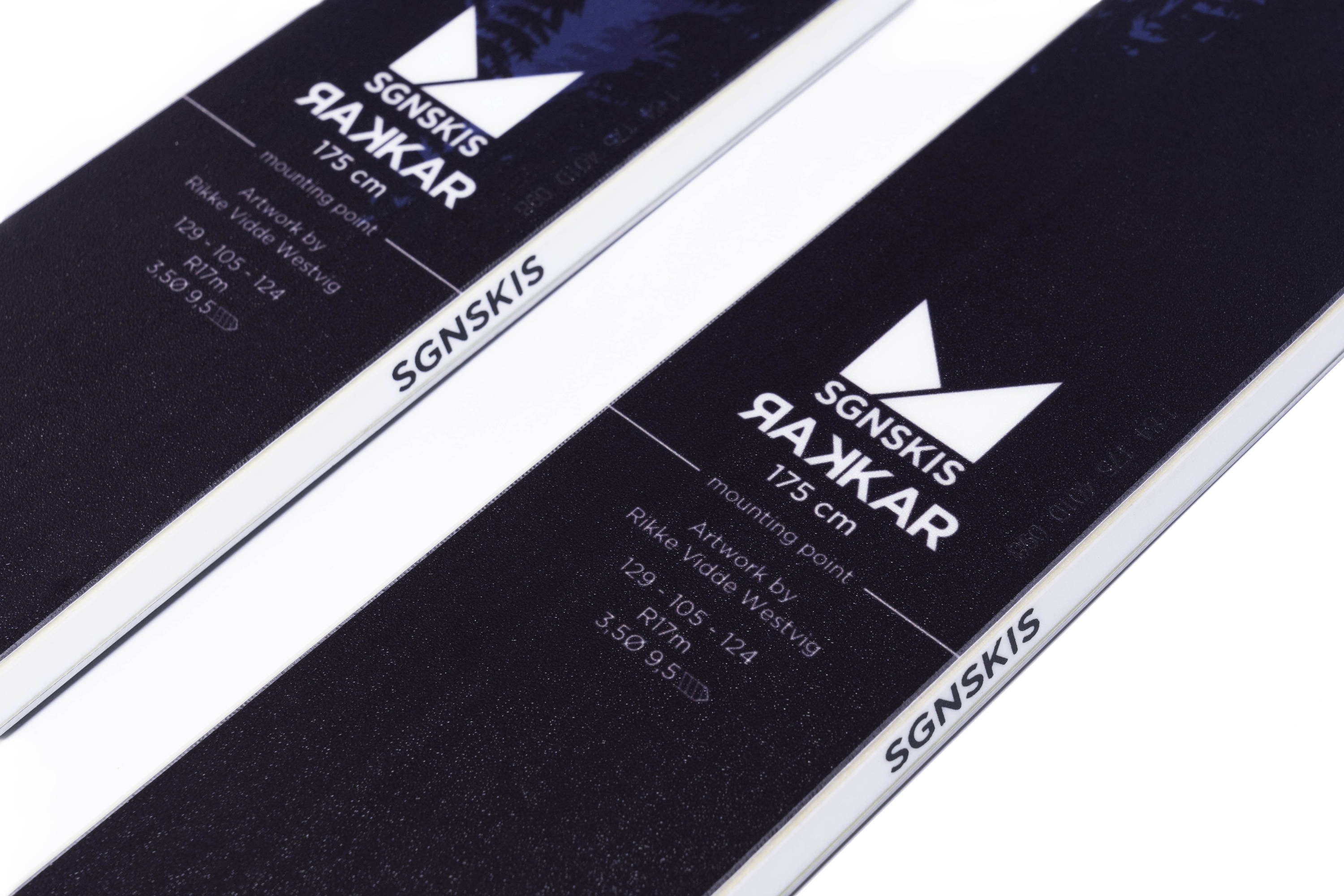 The mounting directions for our skis are marked on the ski with the line stating "mounting point"

The location of the mounting is our recomendation for normal skiing. Please refer to our mounting guide for additional details.

Do you have an old model without the mounting point line? Please read the mouting guide.
What other skiers have to say about this ski!