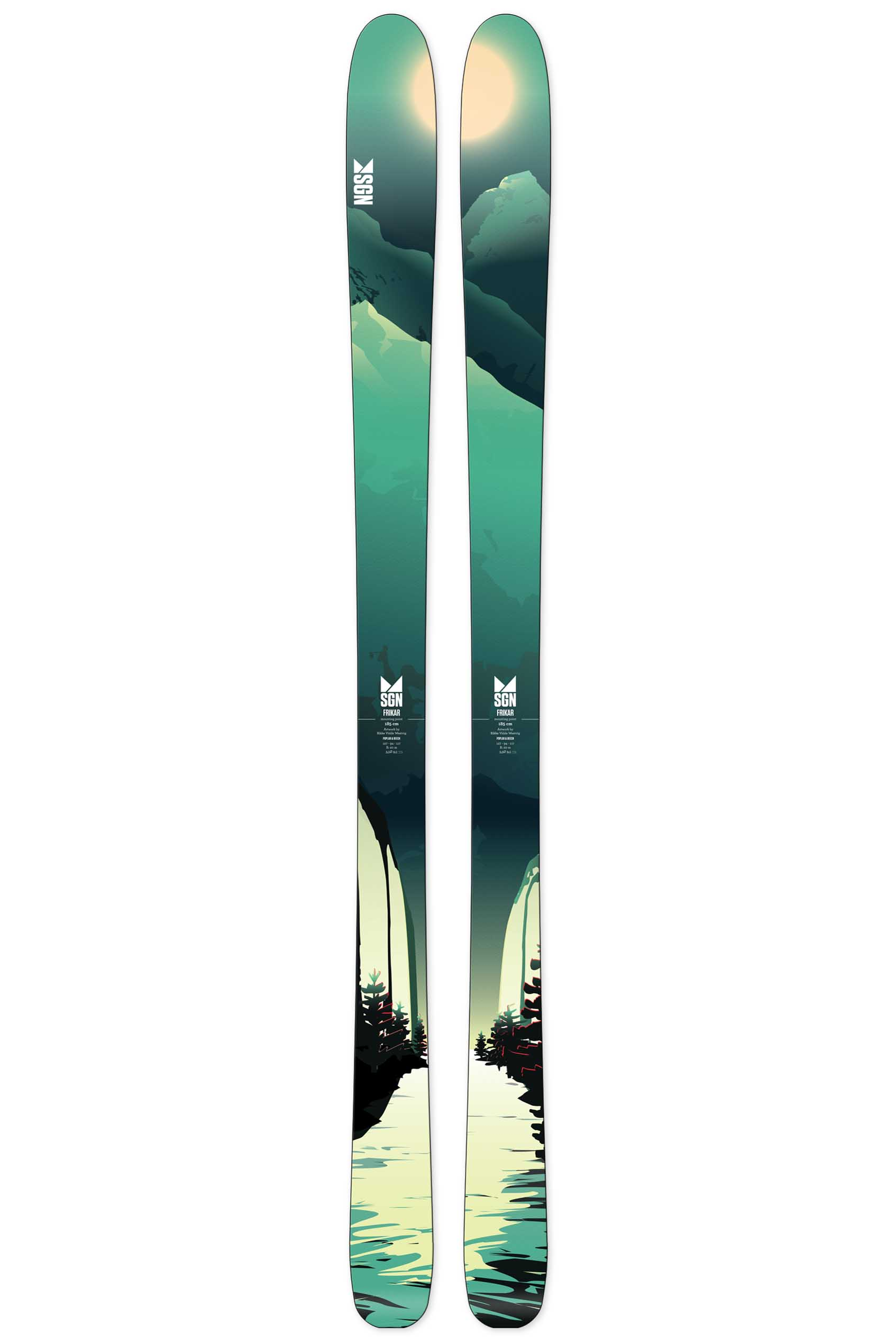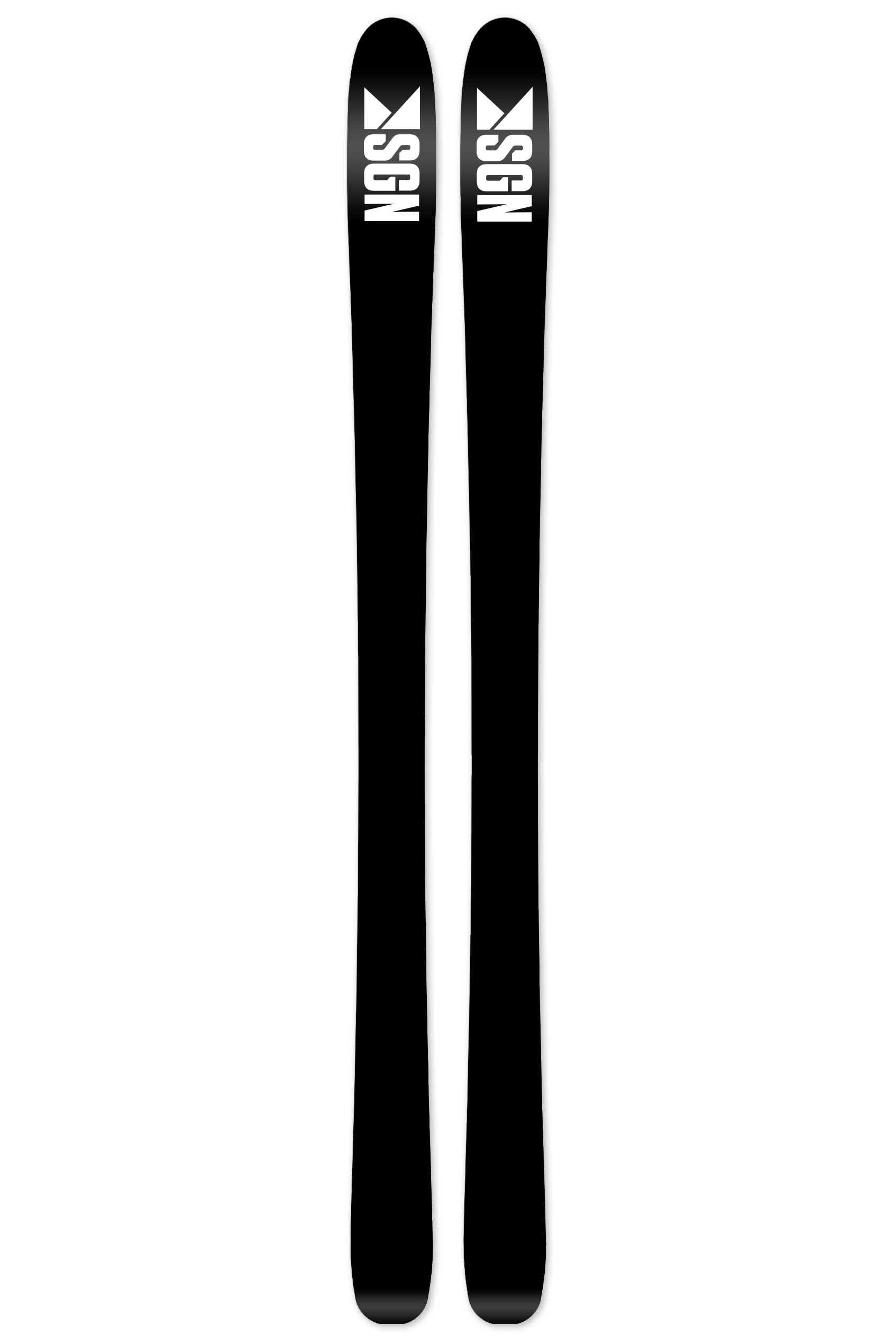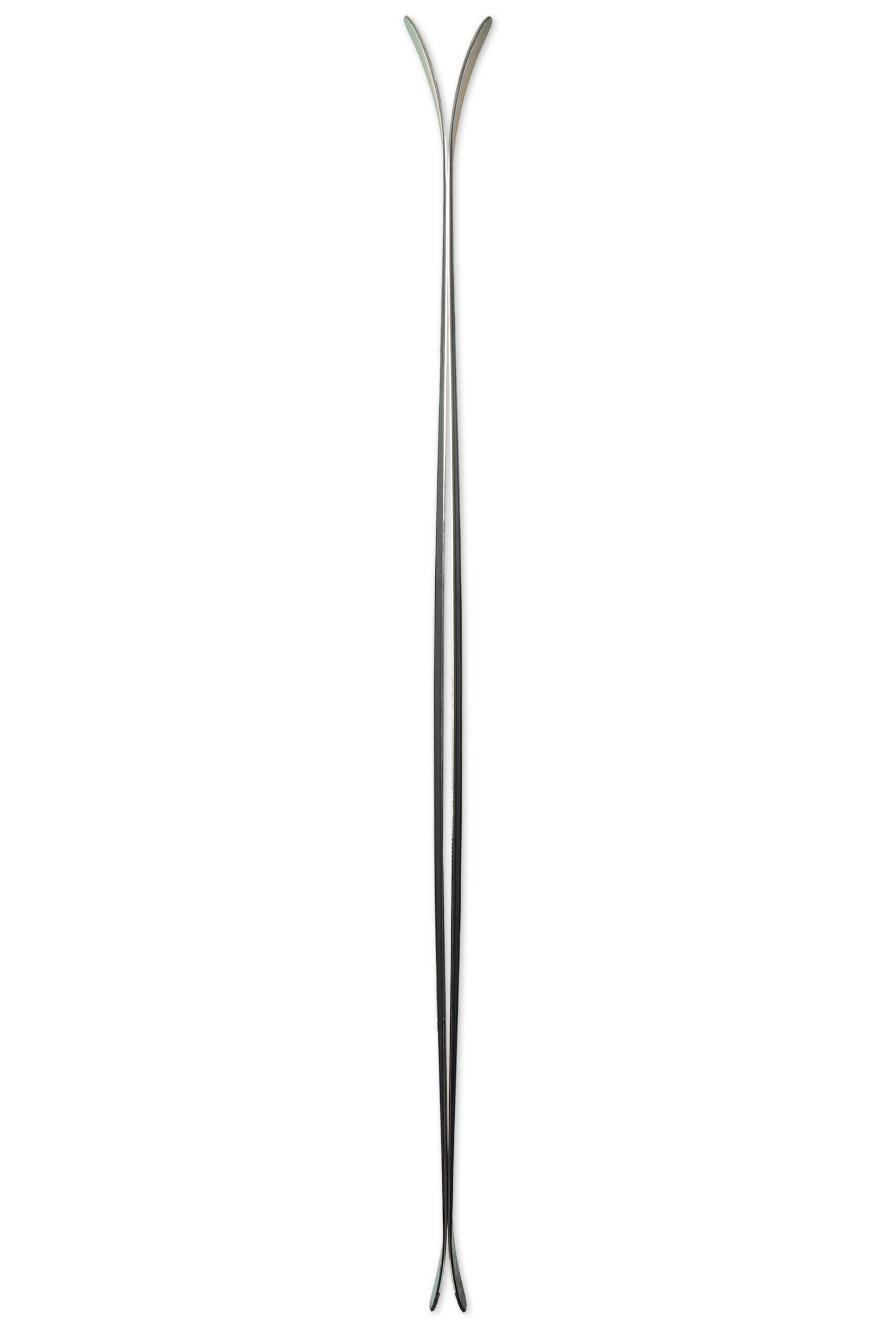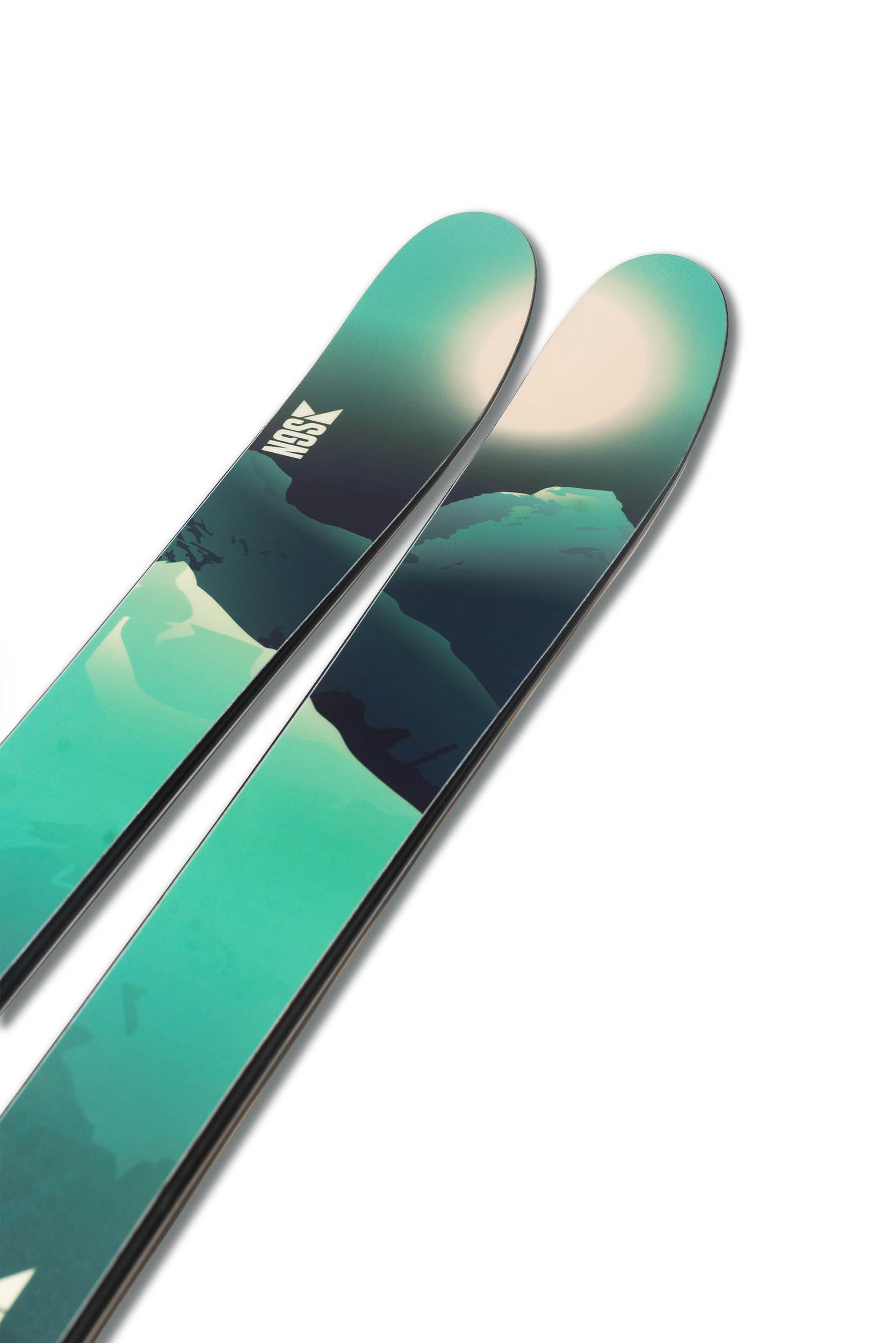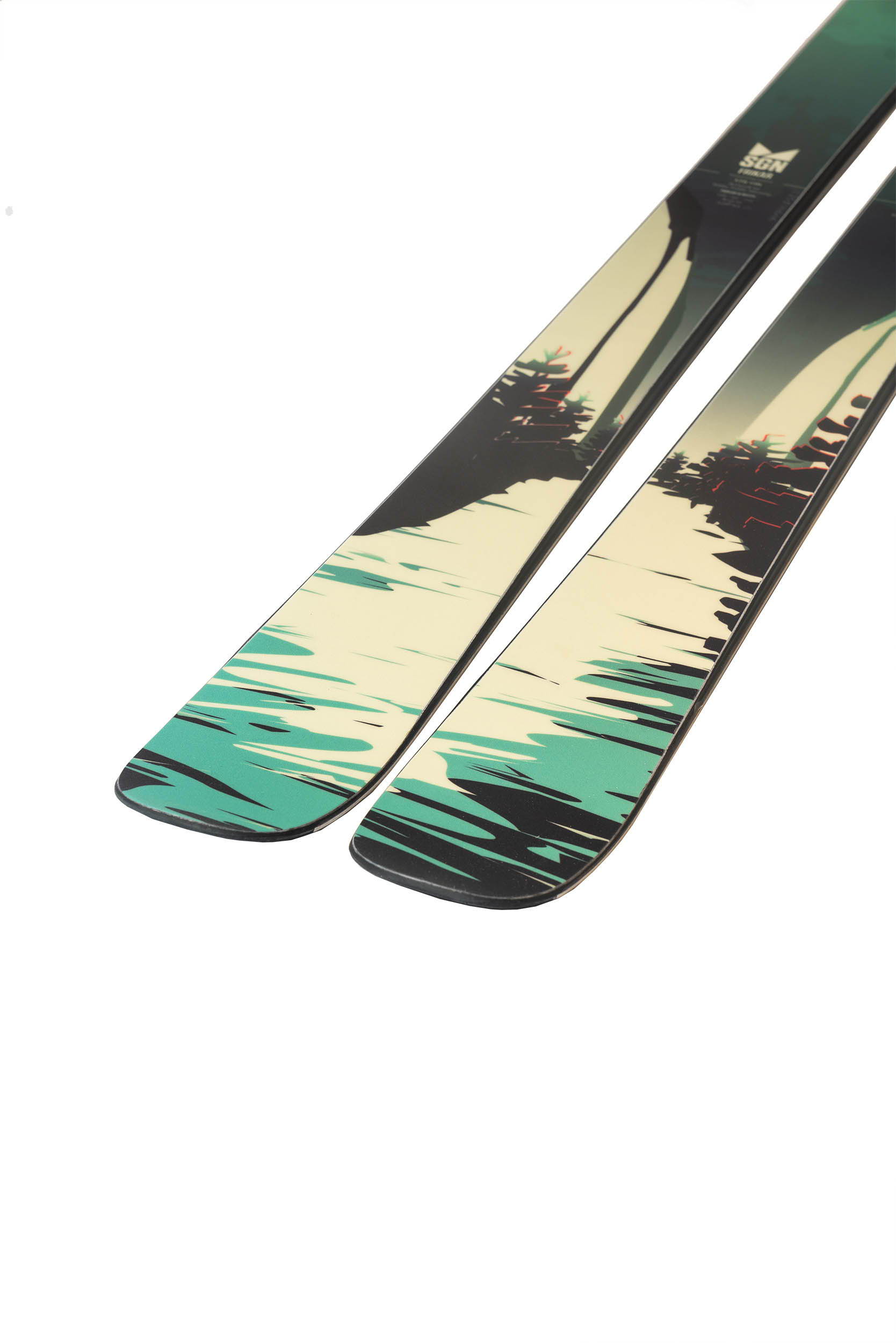 Edge grip and control on the whole mountain!

kr 4.799,-

kr 7.999,-
(-40%)
Our all mountain favorite Frikar is now available in an new and updated construction delivering improved on-piste characteristics, and a new tail for improved directional stability. This is an allmountain tool made to give all skiers, regardless of skill level, a great day on all types of snow. Edge grip and control on variable conditions and a real killer on hardpack. The skis are developed with pop and response, as well as rocker in tip and tail to give float and stability on softer conditions. Frikar is a fantastic allmountain ski, for days where the conditions are not the deepest. It is easily maneuvered for the rookie, and fulfills the requirements for the pro.
You always get 25% discount on bindings and skins when purchased together with skis
Enjoy free shipping on all skis!
We make sure your kit is mounted and properly tuned, so you are ready for your next adventure!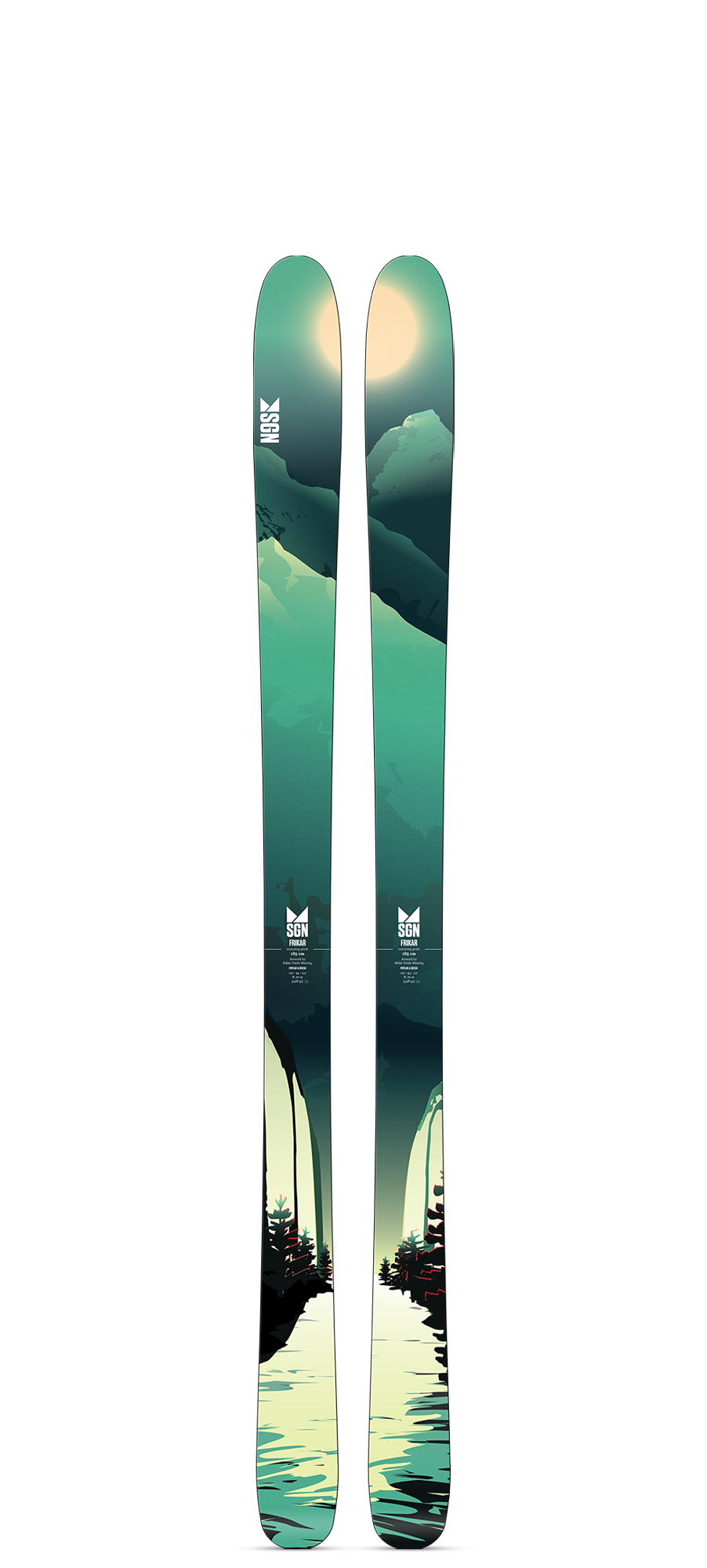 165 cm




119 - 90 - 110


R: 18m
W: 1760g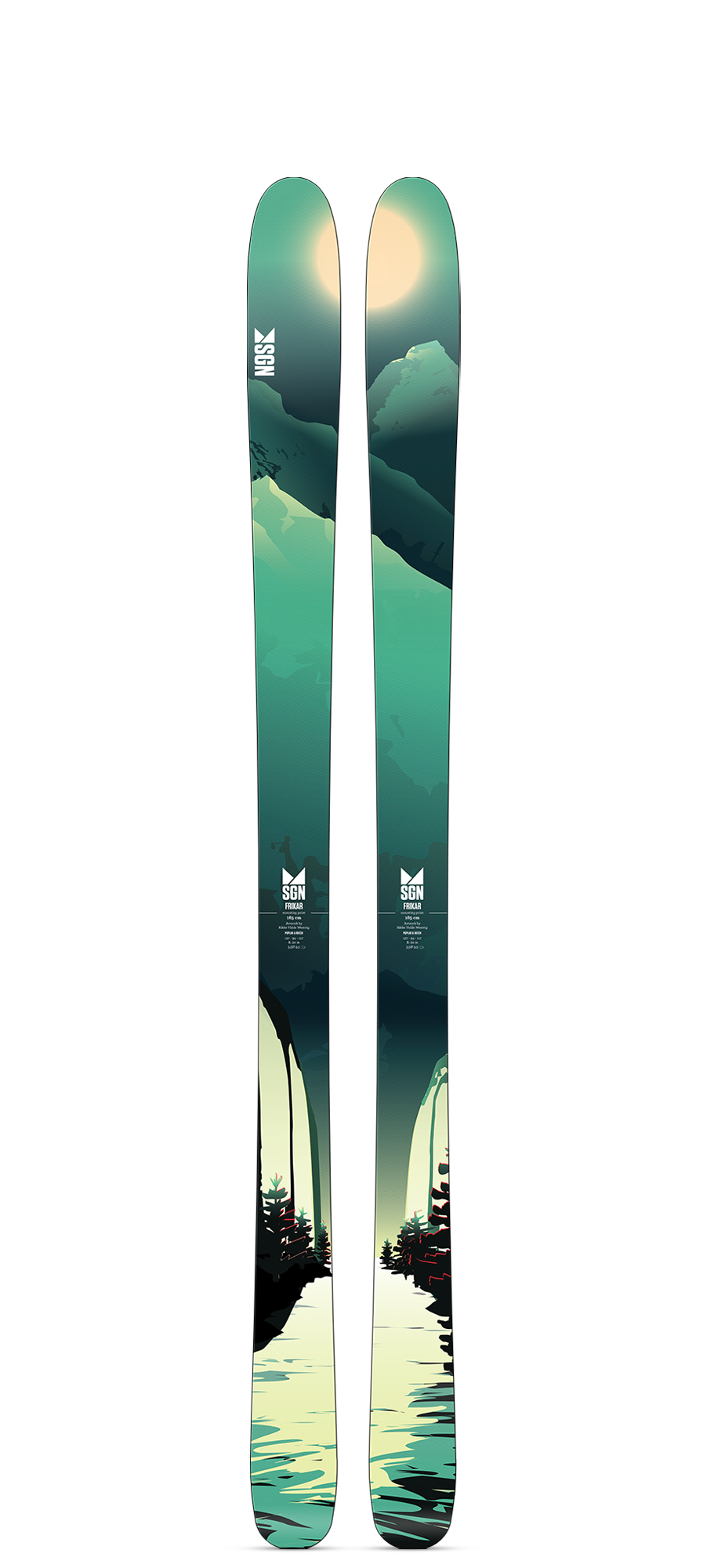 175 cm


122 - 92 - 113
R: 19m
W: 1860g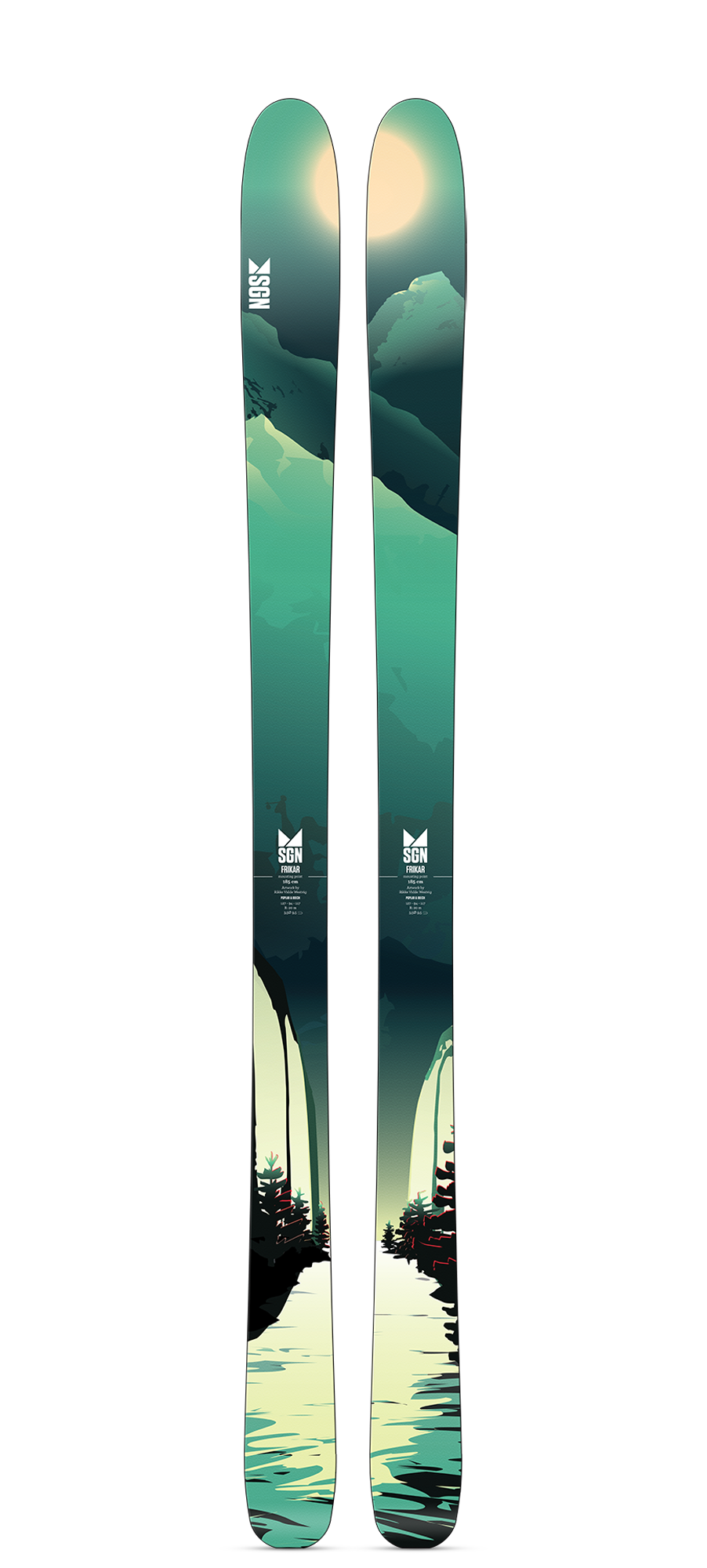 185 cm


126 - 94 - 117
R: 20m
W: 1960g

An allround shape and design perfect for piste adventures at high speeds. A small rocker will help with float in soft and variable conditions. Any terrain - every day!
A traditional cambered design gives you stability and versatility on any condition. On hardpack a camber design is unmatched.
The flat tail is suitable for allround skiing from piste to deeper snow.

Poplar is a lightweight wood material, while beech is a very strong wood with high abrasion resistance. Combined it's a lightweight, stable and responsive core.
Our scratch free top sheet is developed to endure the abuse your skis go through. Its pattern is design to not collect snow, reducing the weight on each foot.
The ski has a durable P-tex 5920 base ready to handle high speeds on the piste.
A sandwich construction delivers uncompromised power transmission and exceptional torsional stiffness in a durable long lasting package.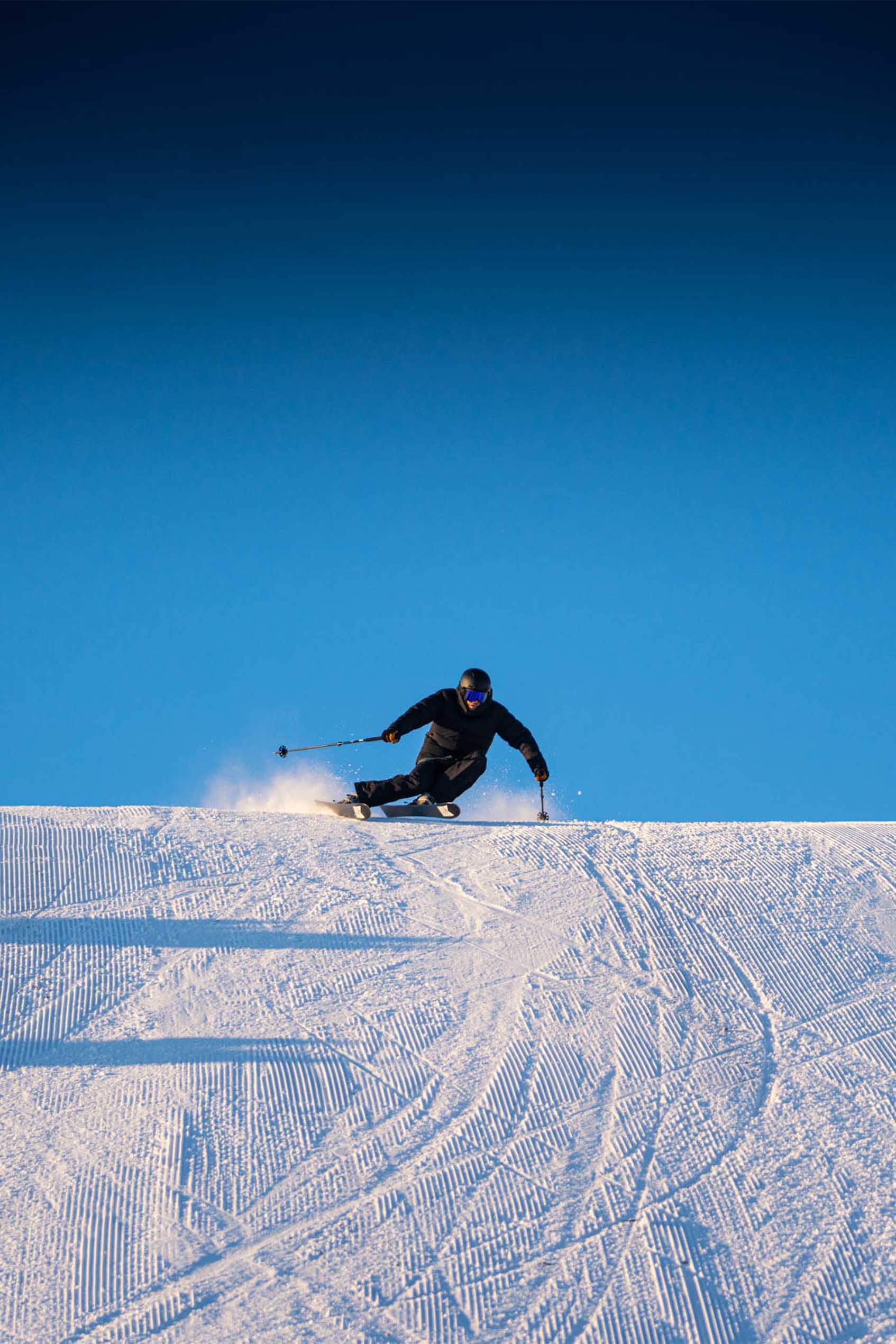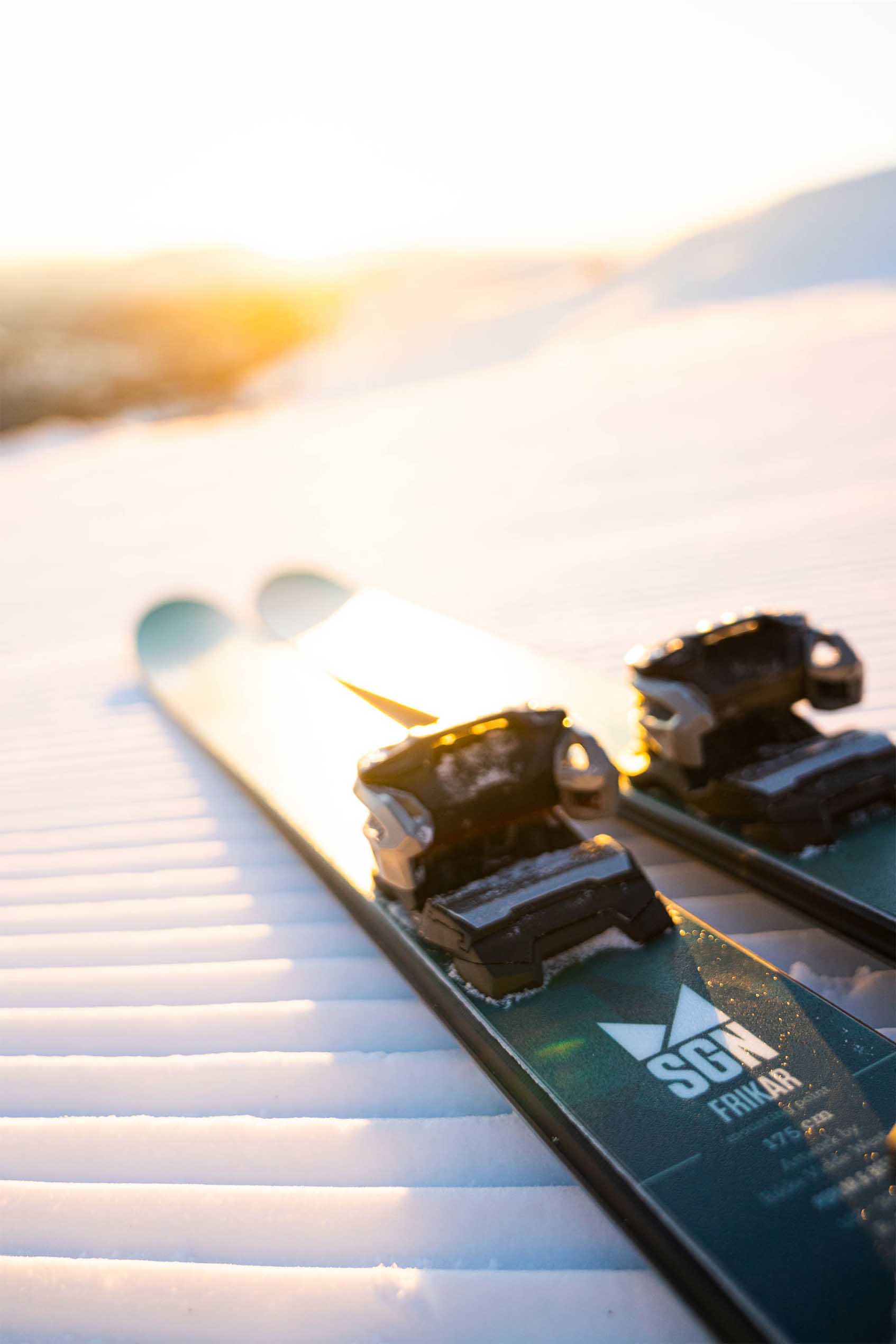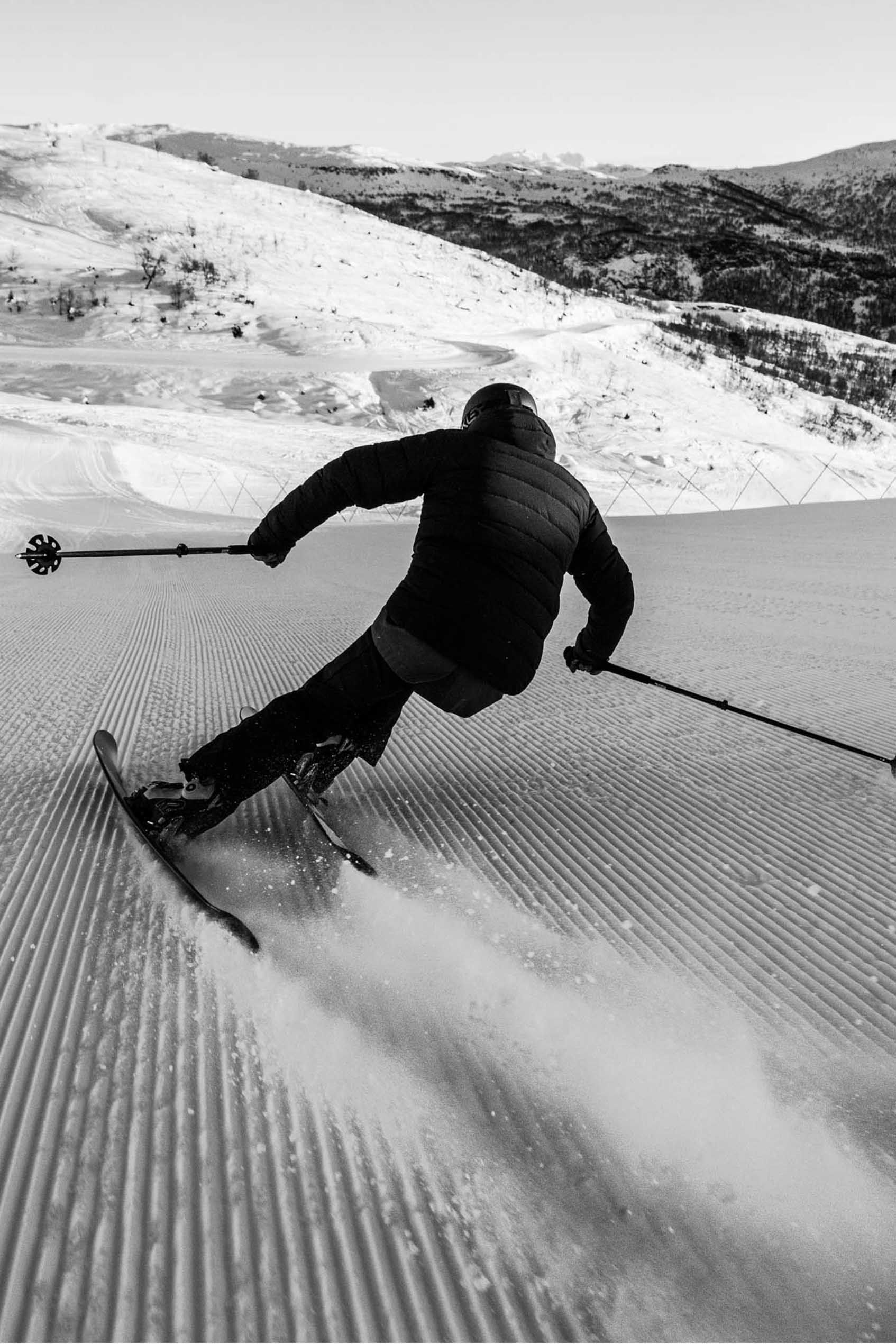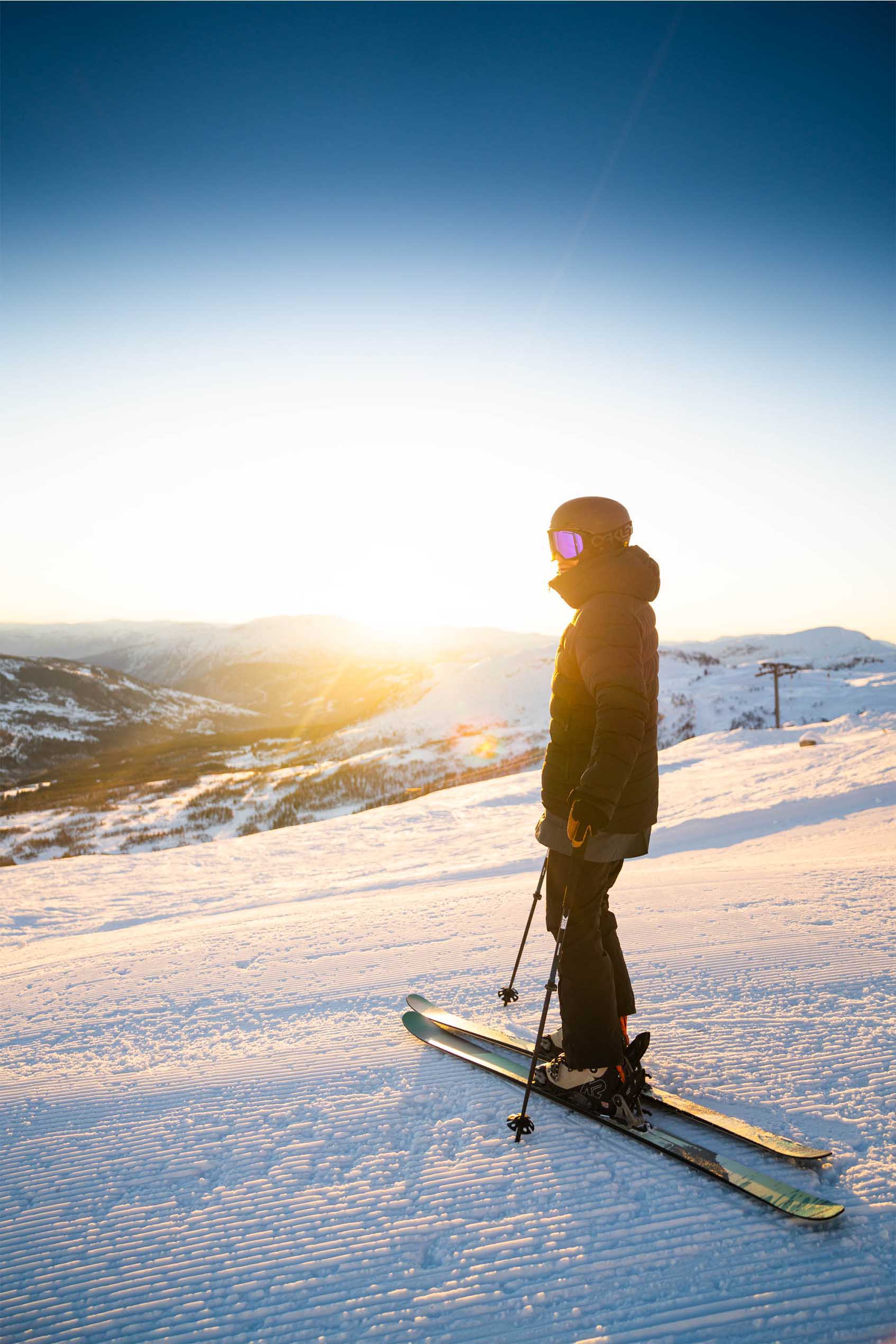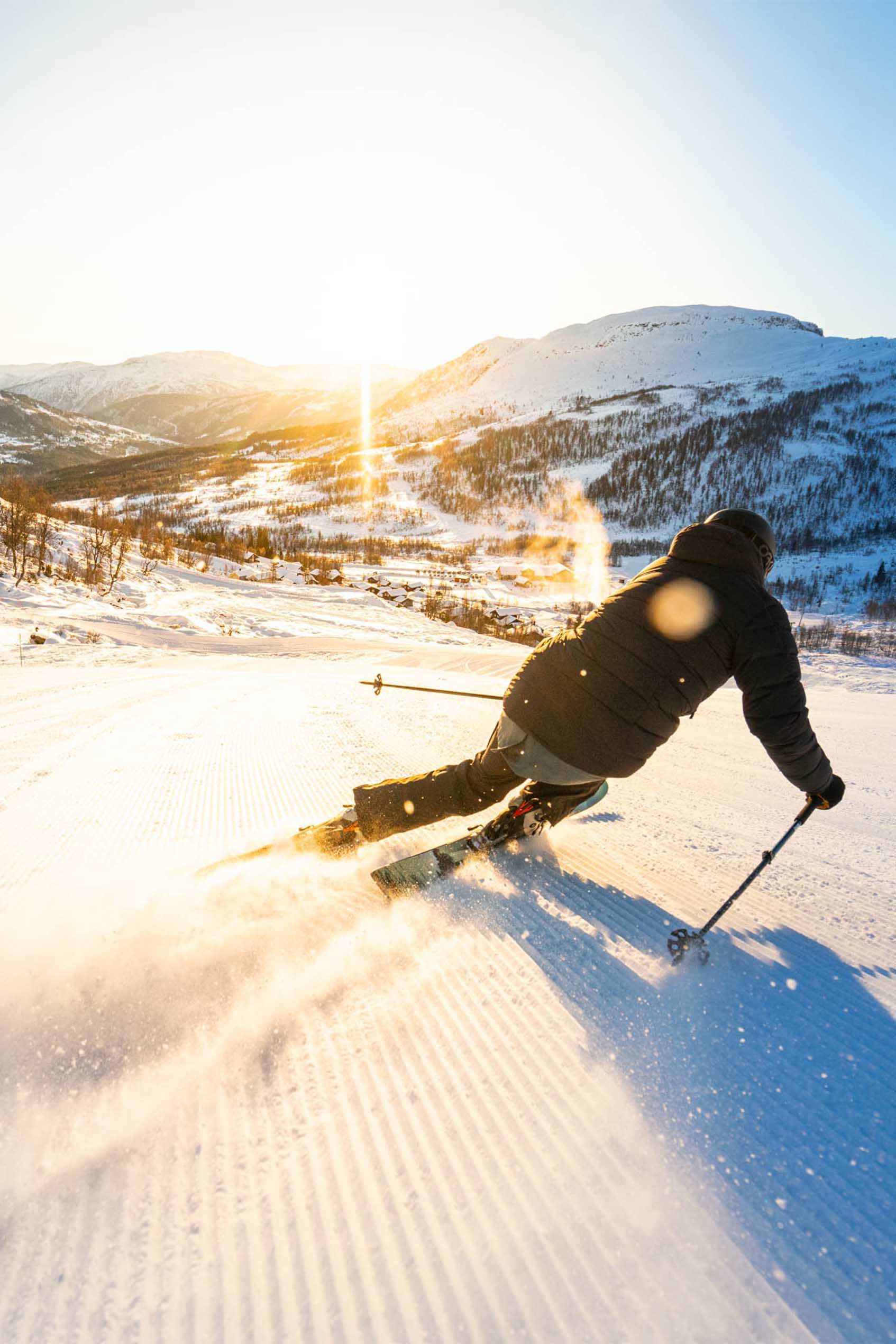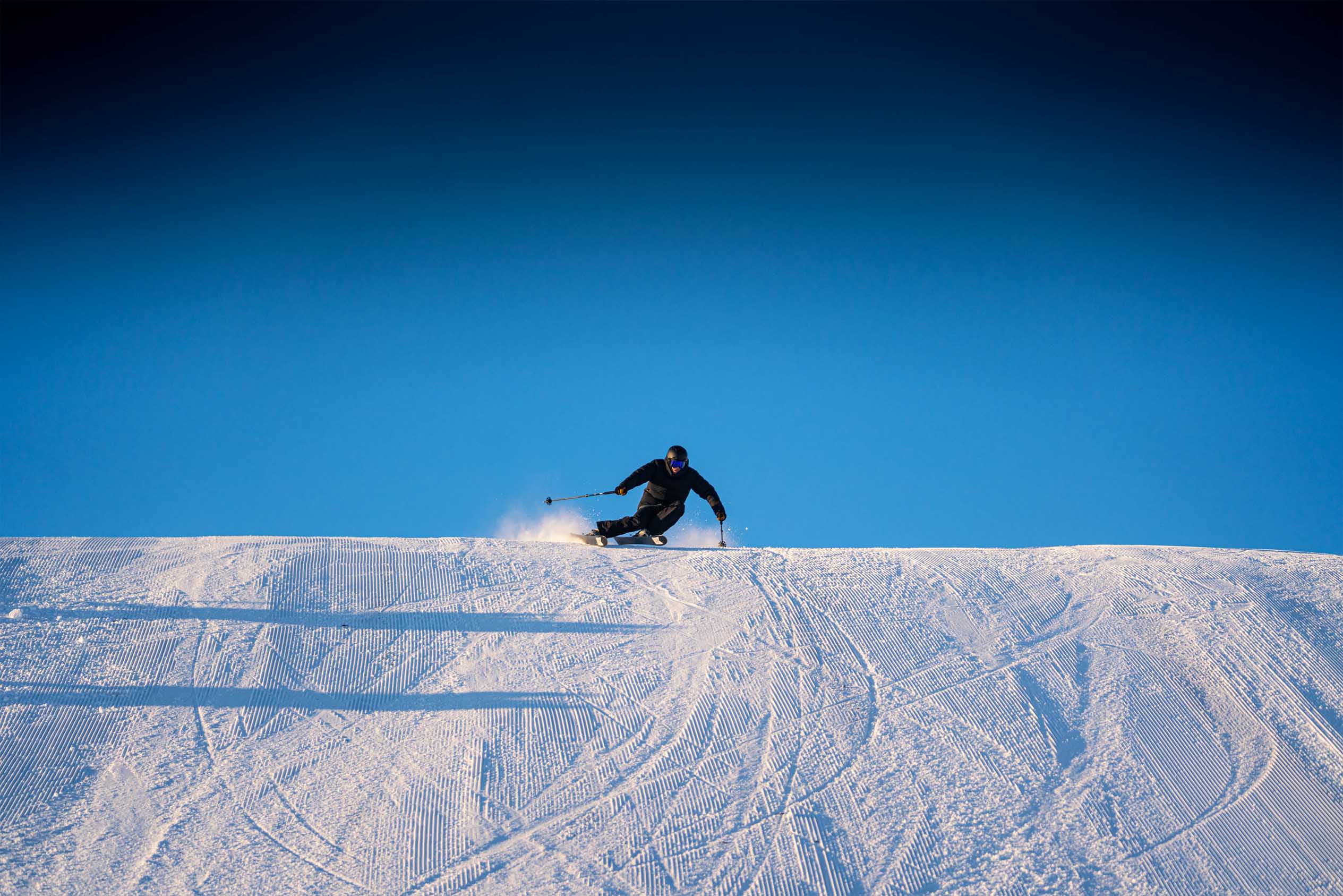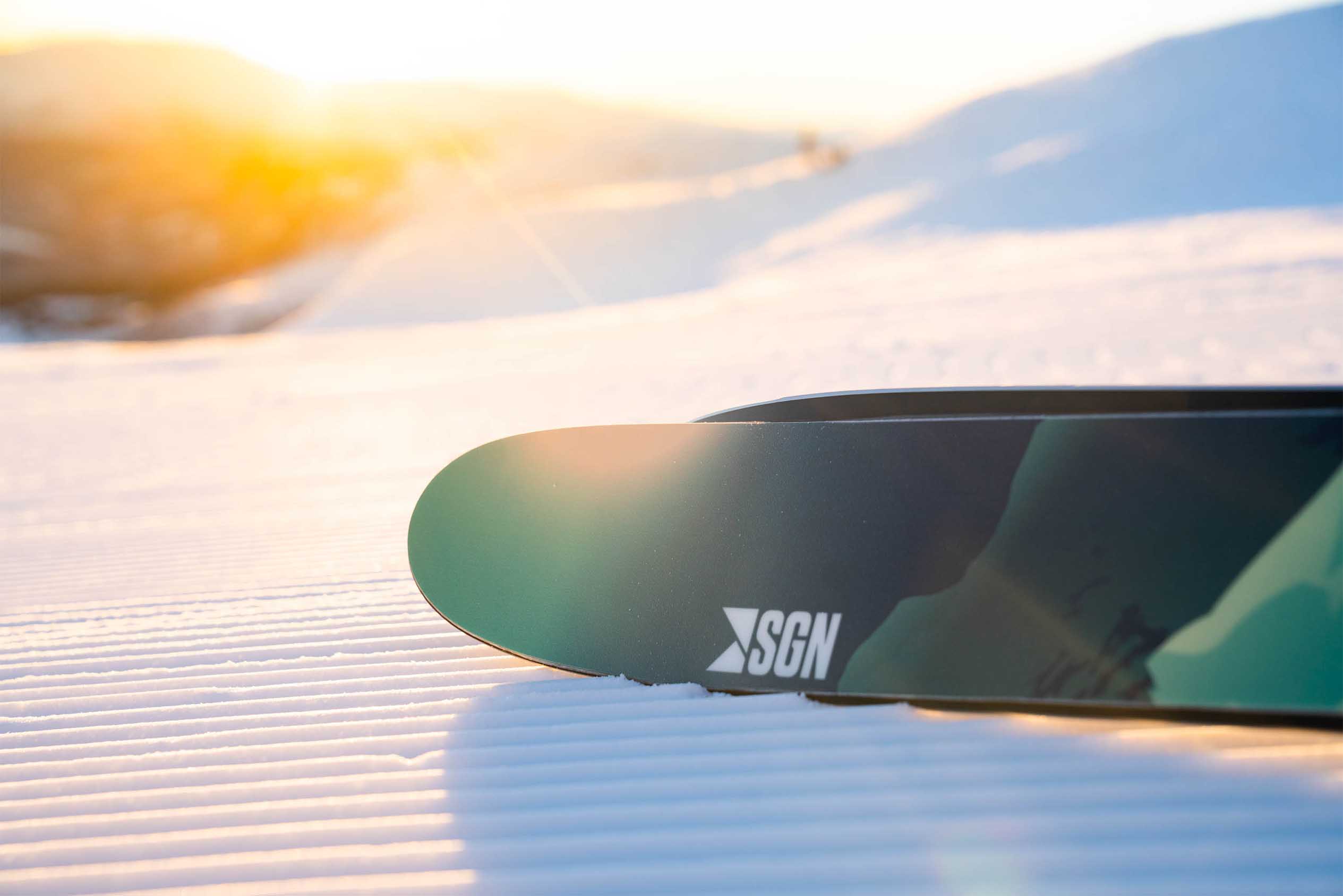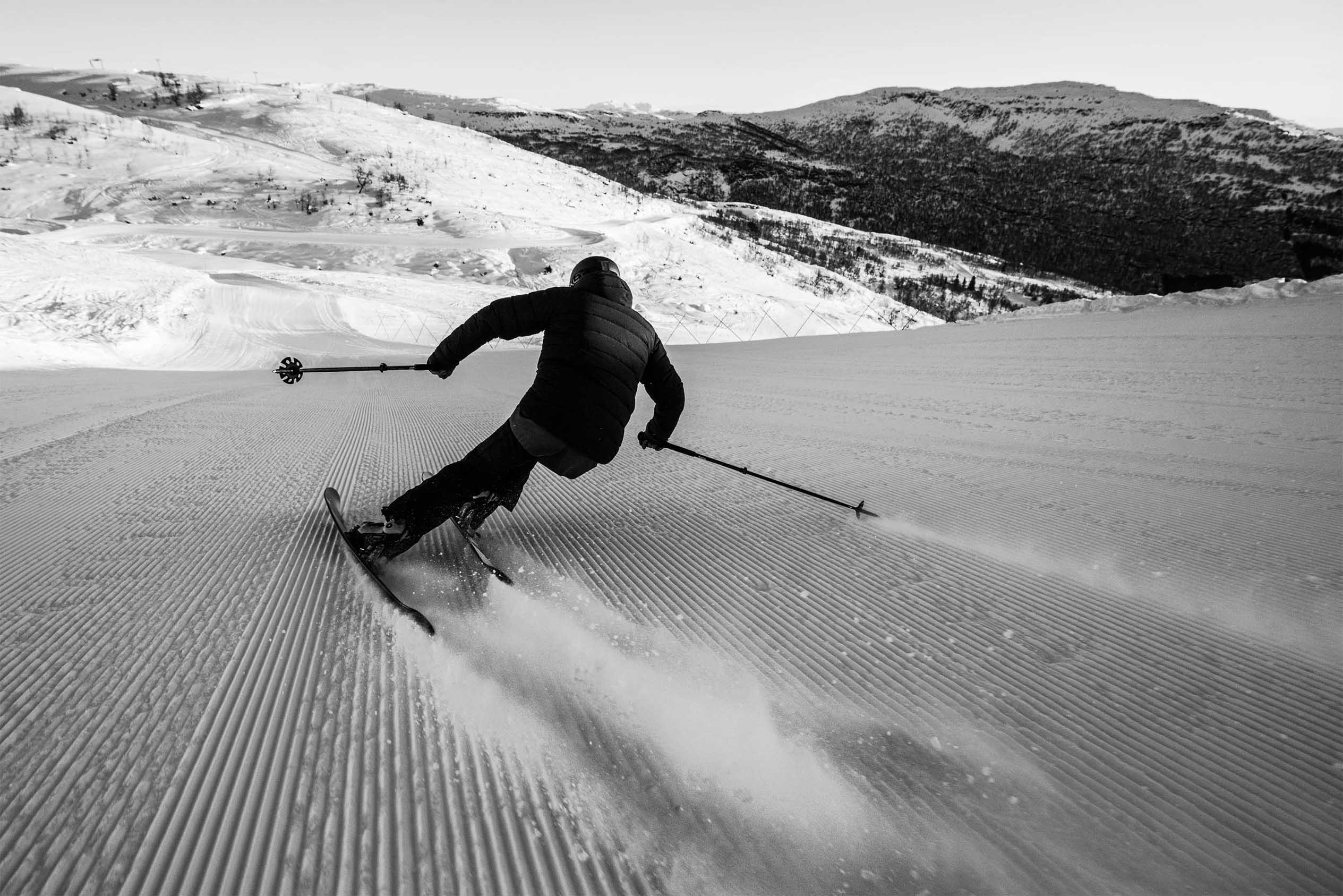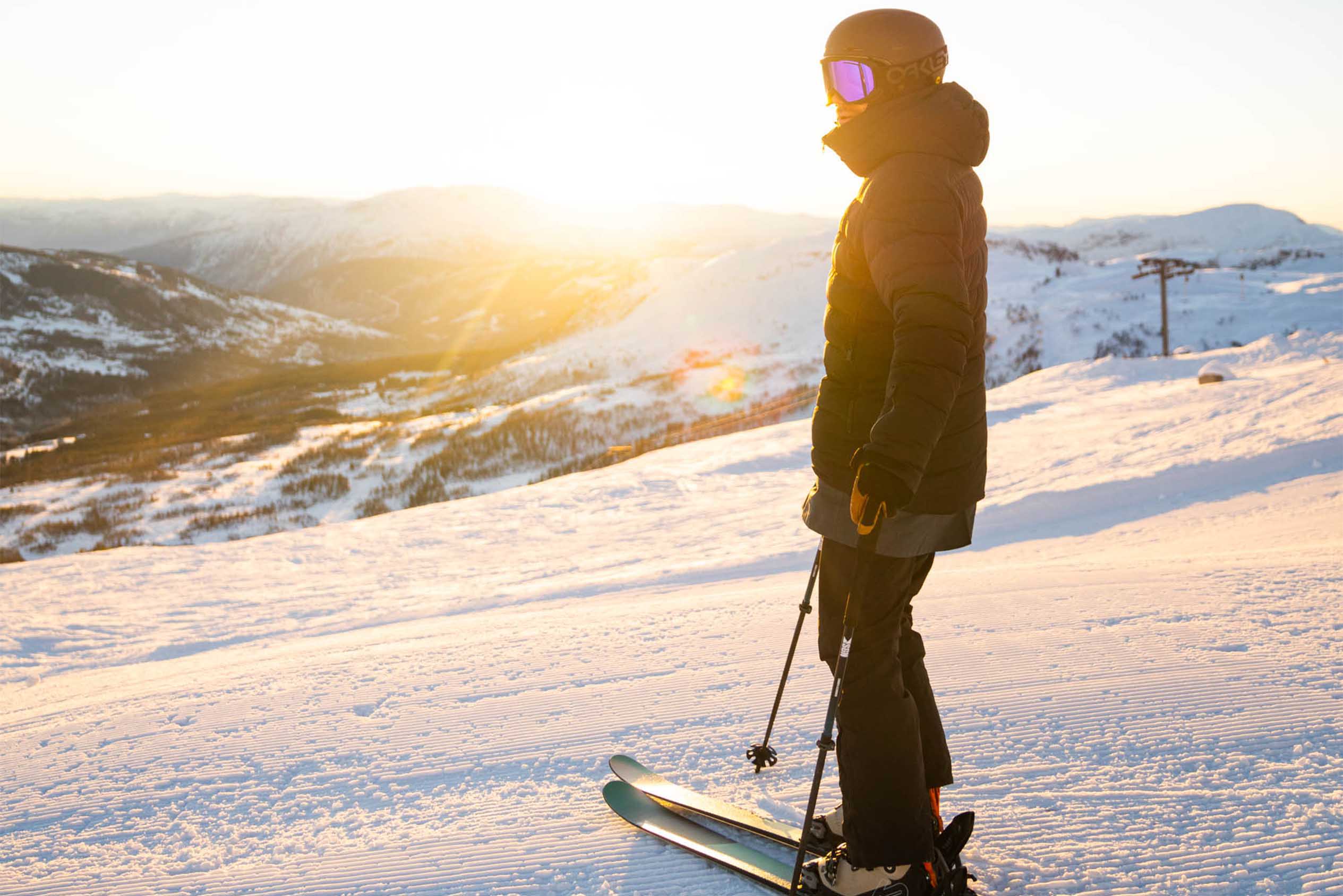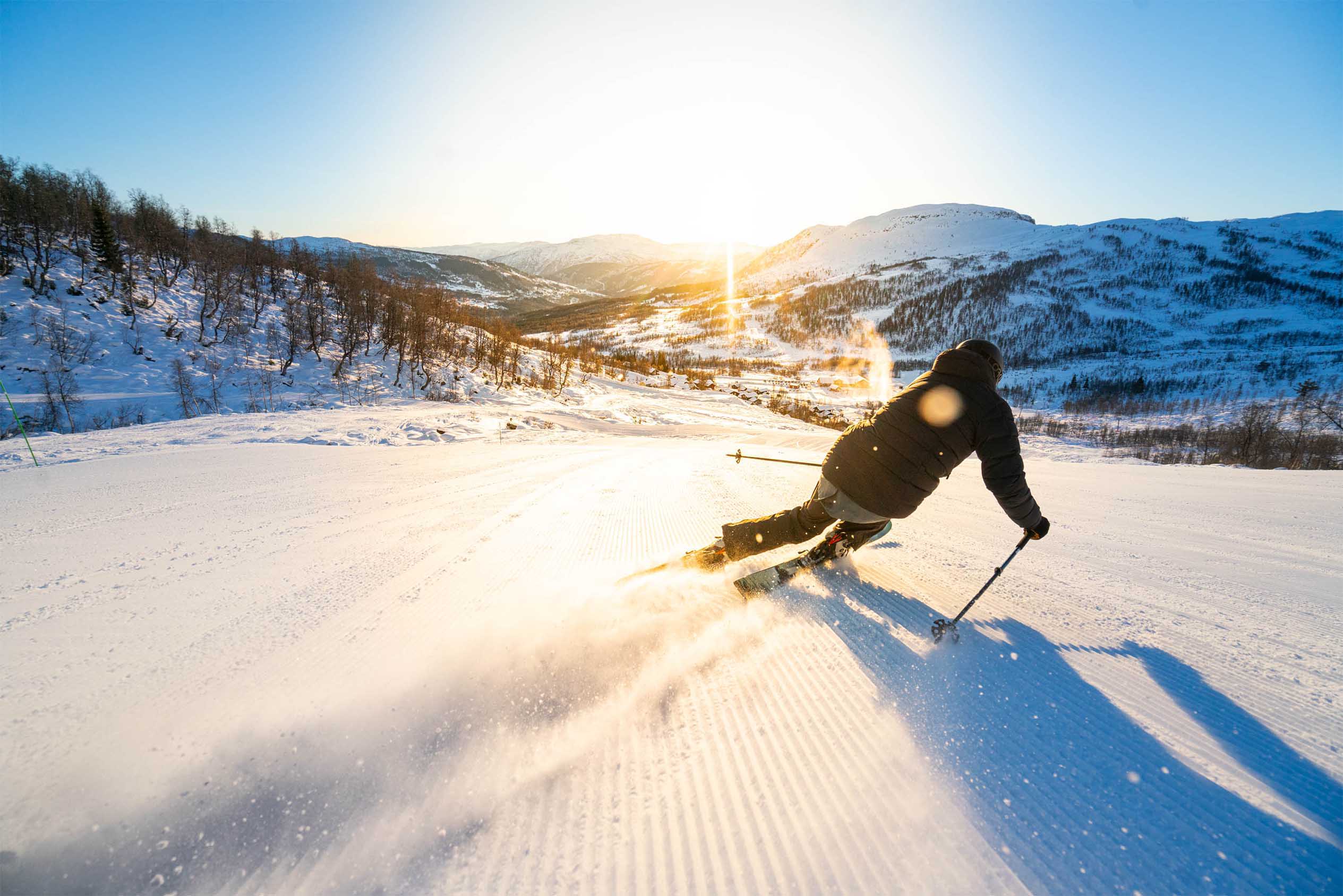 Graphics by Rikke Vidde Westvig
Frikar shall invite to playful and fast-paced skiing all around the resort, and it is this the graphics reflects. Frikar is our most piste-oriented model, thus at the edge of what kind of skis we produce. Therefor we chose the mountain "Lodalskåpa" on this graphic, a giant that is situated on the northern edge of Sogn.
Suggested bindings, skins & accessories
Frikar is a developed as a high performing piste ski, and should be paired with sturdy alpine bindings appropriate to your weight and skiing style. Frikar can also paired with a downhill oriented touring binding if you want to take your pair on a ski tour.
Kohla Vertical is a momix skin consisting of 65% mohair and 35% nylon, and the best choice for the ones looking for glide, traction and durability.
kr 1.724,-

kr 2.299,-




25% discount when purchased with skis
A lightweight adjustable touring pole ready for your next adventure. With a sturdy foam grip, aluminum upper shaft, carbon lower shaft, and a large powder basket, this is the perfect pole to complete your dream setup.
To properly mount bindings on this ski, the boot center should be in line with the "mounting point" line on the ski. The location of the mounting point is or recommendation for normal skiing.
For additional details, please refer to our mounting guide >
How does "shopping skis online" really work?

It's easy! When you have found the ski, binding and skin-setup you want, you add them all to the cart. Remember to supply the mm-lenght on your boots so we get the mounting right. The skis are then mounted by us in Sogndal, and shipped to your home! If you are ever in doubt, just reach out to us in the chat or by email!
What other skiers have to say about this ski!