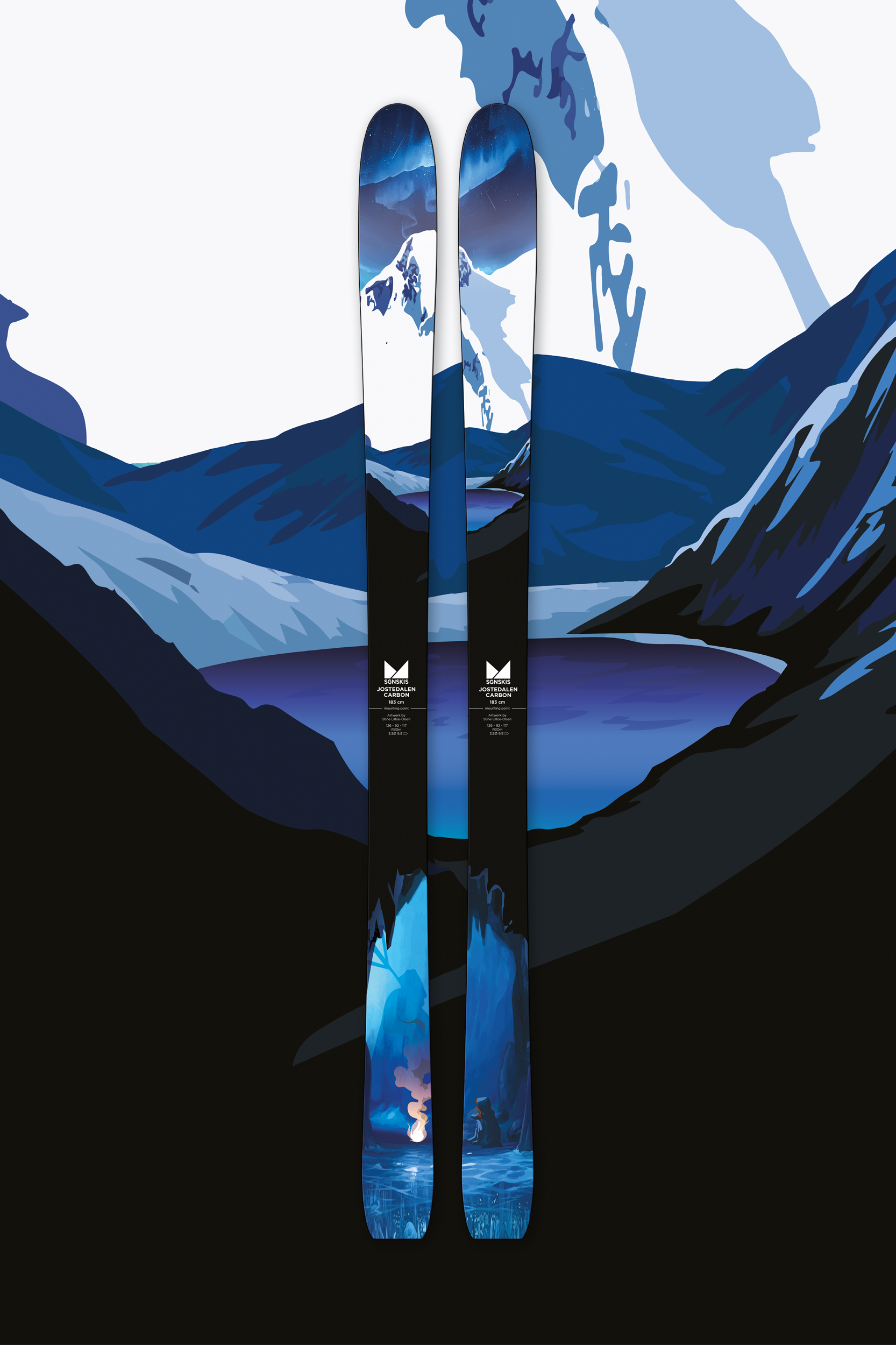 An all-new lightweight touring ski for the days when you need to be prepared for anything. Lightweight and nimble, perfectly balanced to enjoy those long days in the mountain.
---
Will be shipped October 20th.
TIP: 119 MM / WAIST: 90 MM / TAIL: 110 MM
TIP: 122 MM / WAIST: 92 MM / TAIL: 113 MM
TIP: 126 MM / WAIST: 94 MM / TAIL: 117 MM
A long low rocker provides float in loose snow while the 92mm waist and 18m sidecut grip and control on crust and varying conditions.

Designed to suit all skins, with a customizable large ABS plastic tail. There is a small kick in the tail to reduce drag from you skin-clip while touring.
A traditional cambered design gives you stability and versatility on any condition. On hardpack a camber design is unmatched.
With a thinner and lighter wood core than our traditions skis its designed for long days touring. The shape of the tip will also help reduce drag when skinning up.

POPLAR & PAULOWNIA + CARBON
A poplar and paulownia core in a carbon chassis. By reducing the amount of wood and substituting it with carbon you get a lightweight ski, obtaining the woodcore properties.
Our scratch free top sheet is developed to endure the abuse your skis go through. Its pattern is design to not collect snow while touring, reducing the weight on each foot.
The ski has a durable Okulen 7150 base. On our touring skis the base is ground for all conditions, but will excel on wet snow, typically found during spring skiing.
A sandwich construction delivers uncompromised power transmission and exceptional torsional stiffness in a durable long lasting package.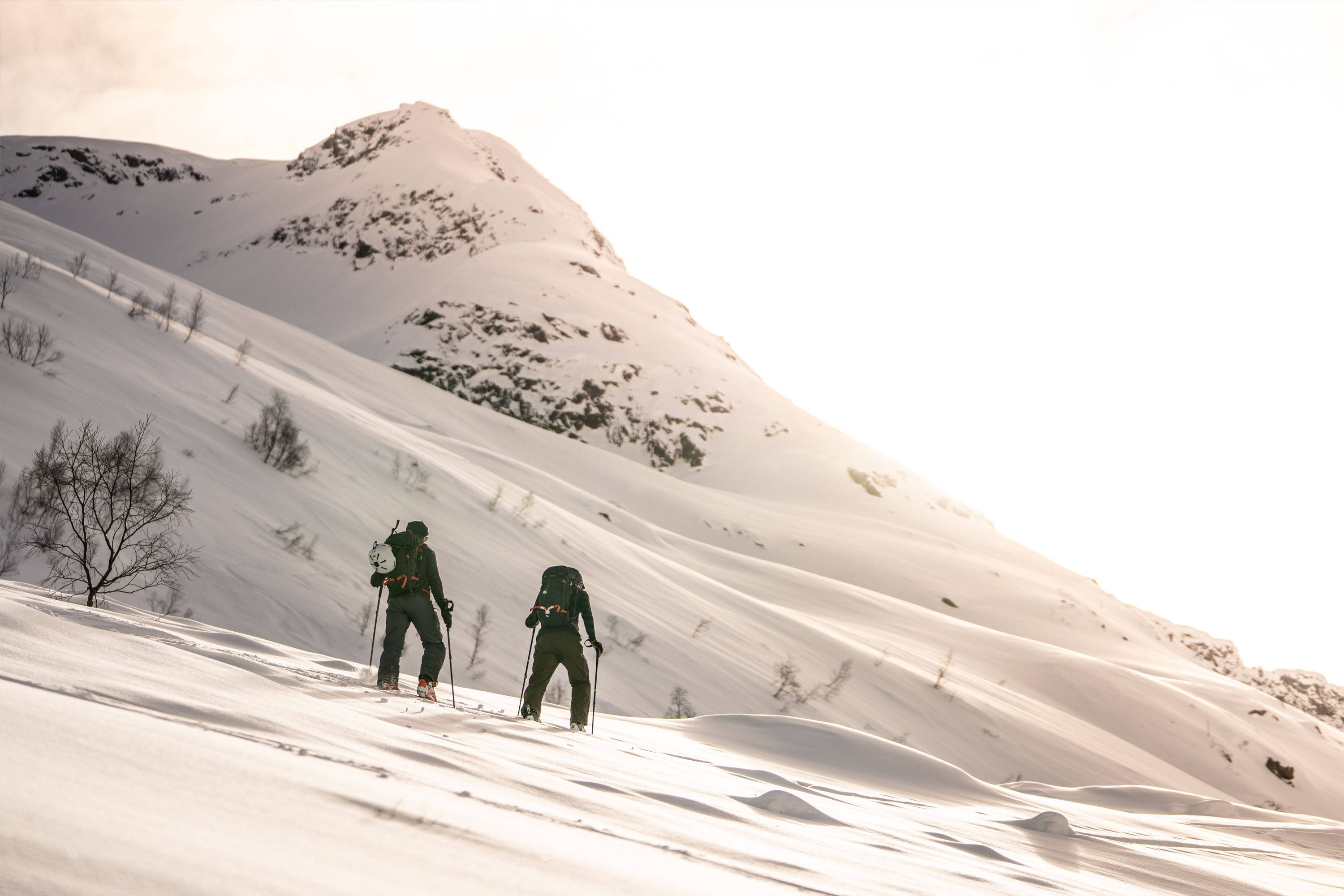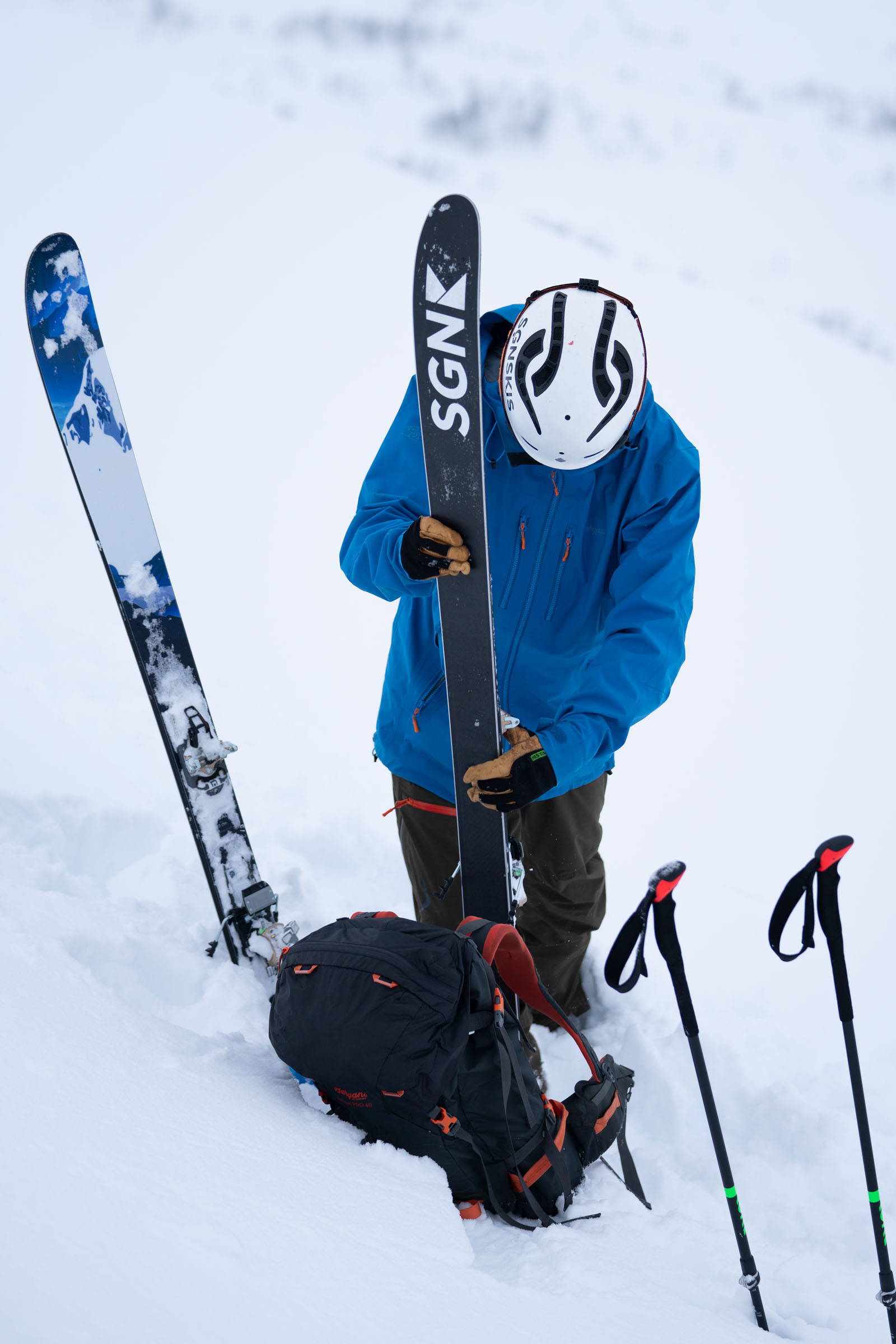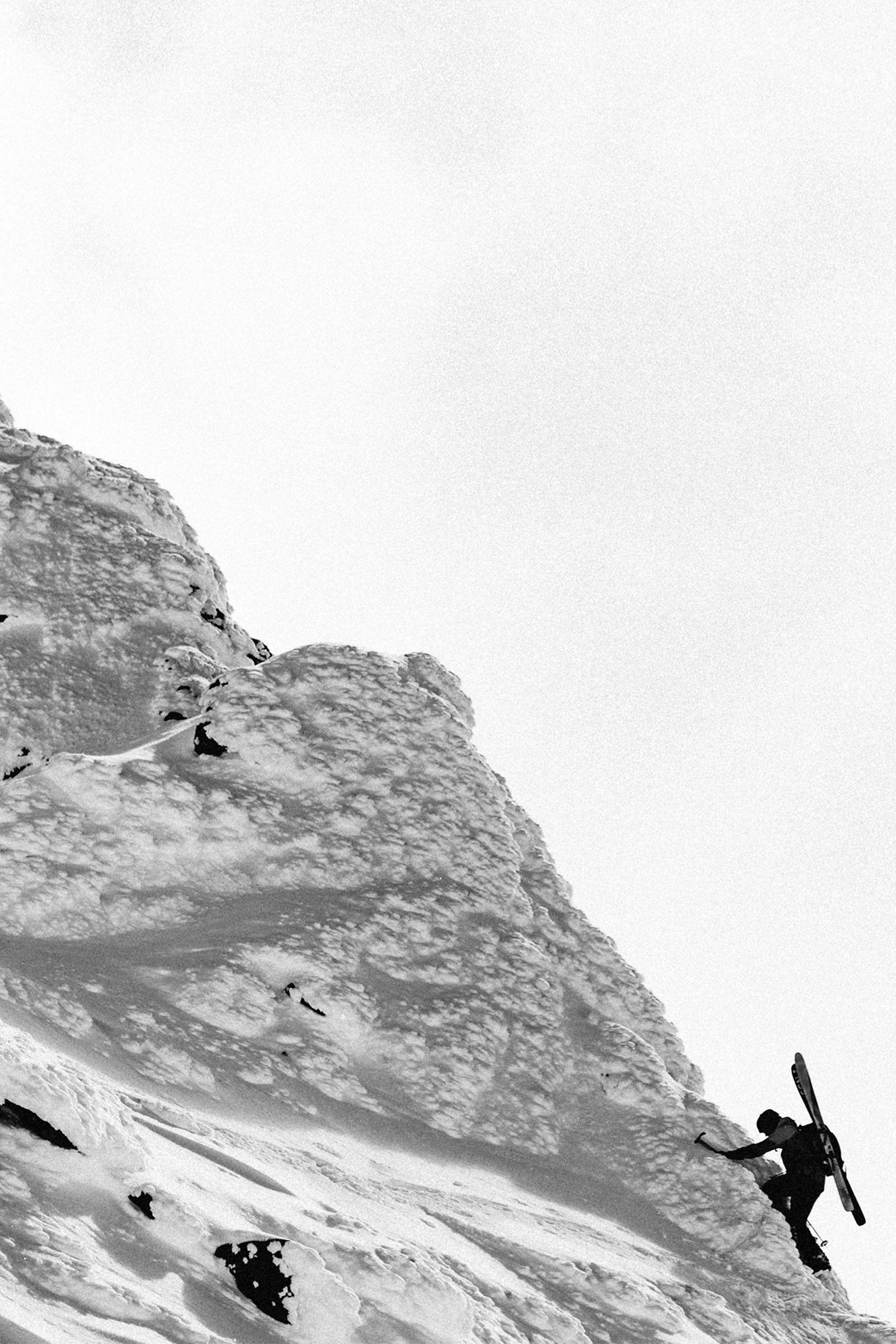 GRAPHICS BY STINE LILLOE-OLSEN
Along the border of the biggest glacier in Norway the remote Jostedalen Valley winds deep into the mountains. When the Black Death ravaged the land, many of the families in Sogn moved far into this valley to hide from the plague. Despite closing of the entire valley from the rest of the word there was only one sole survivor, a young girl. Covered in feathers and shy like a wild animal, she was called the "Jostedalen Grouse".
What other skiers have to say about this ski!