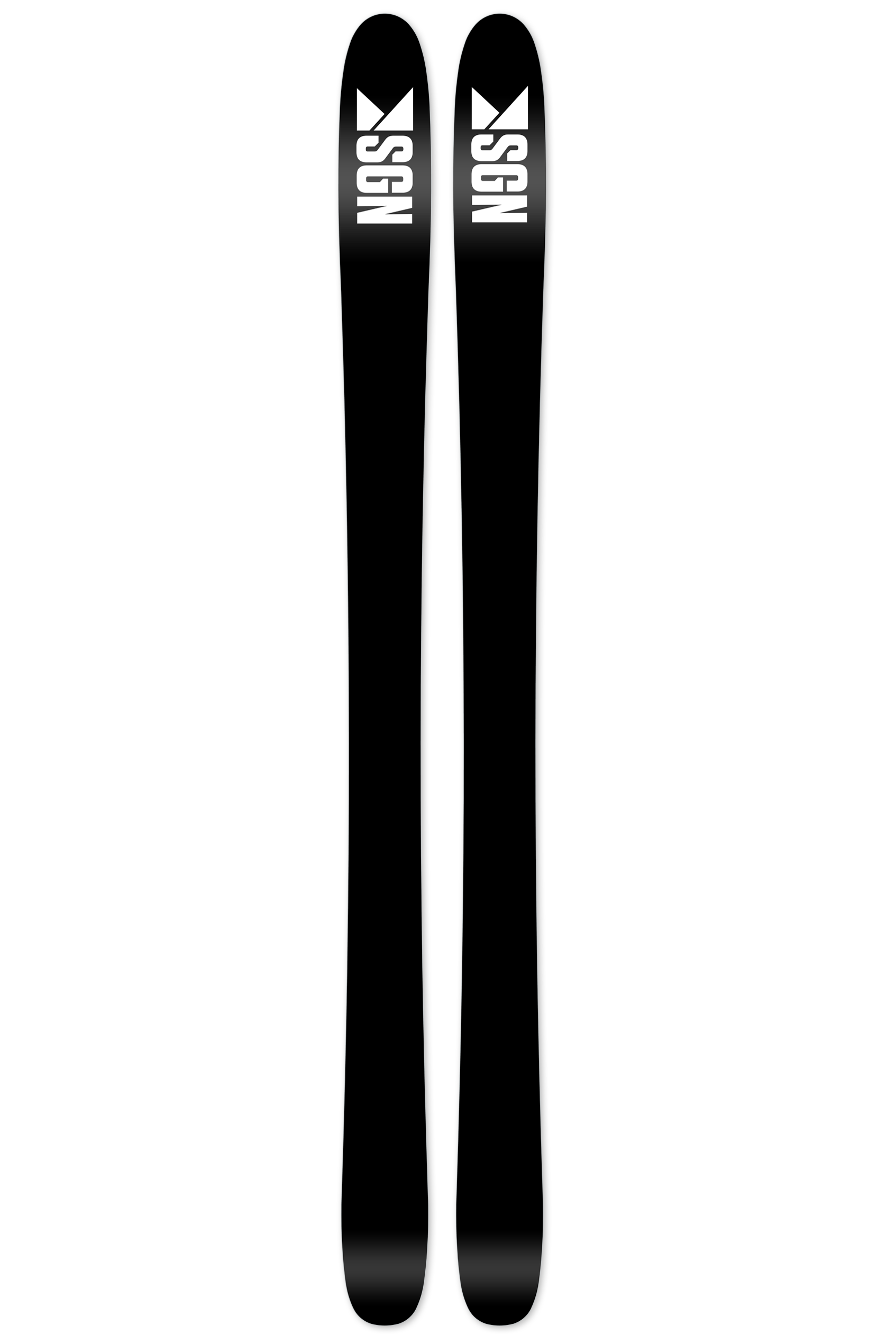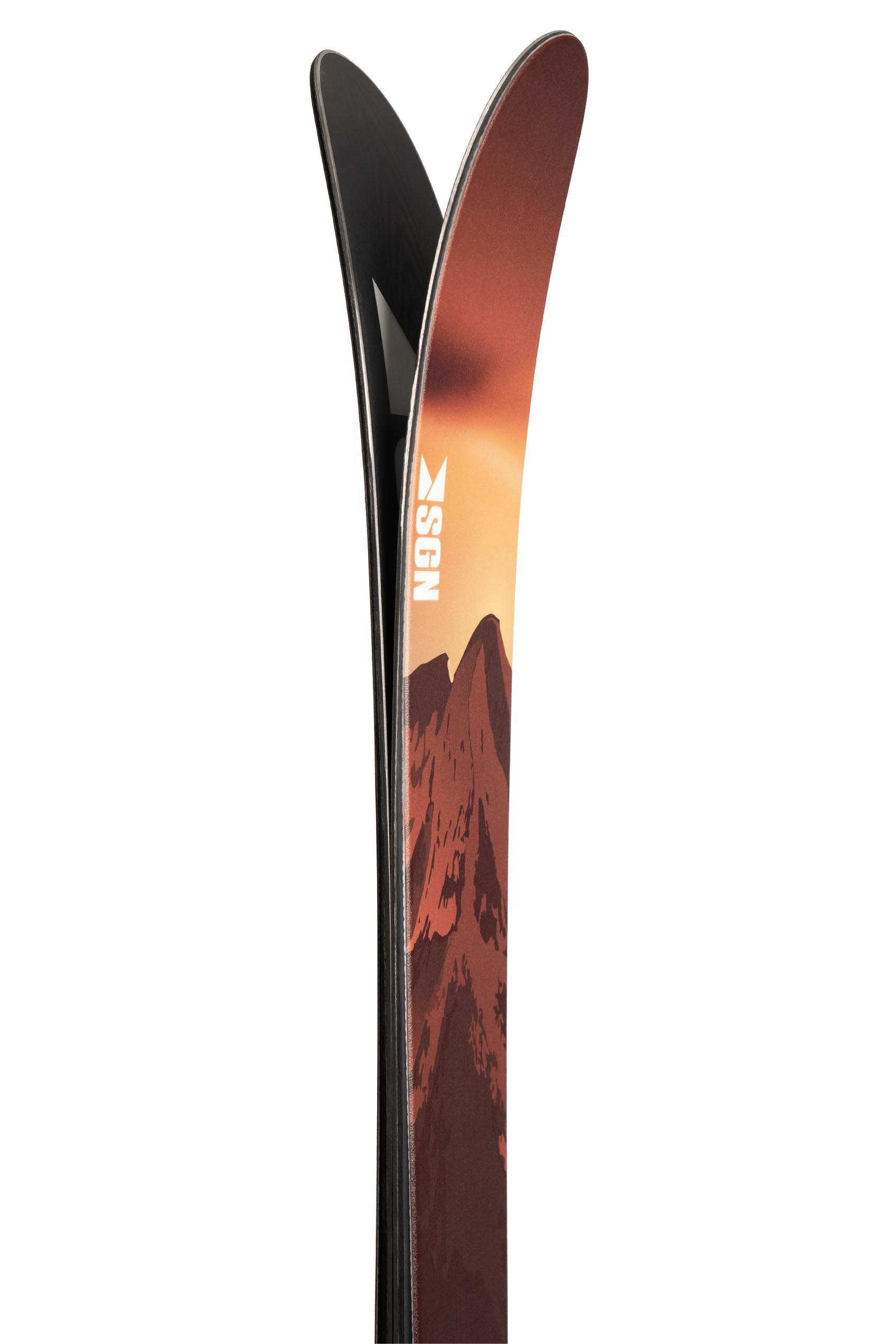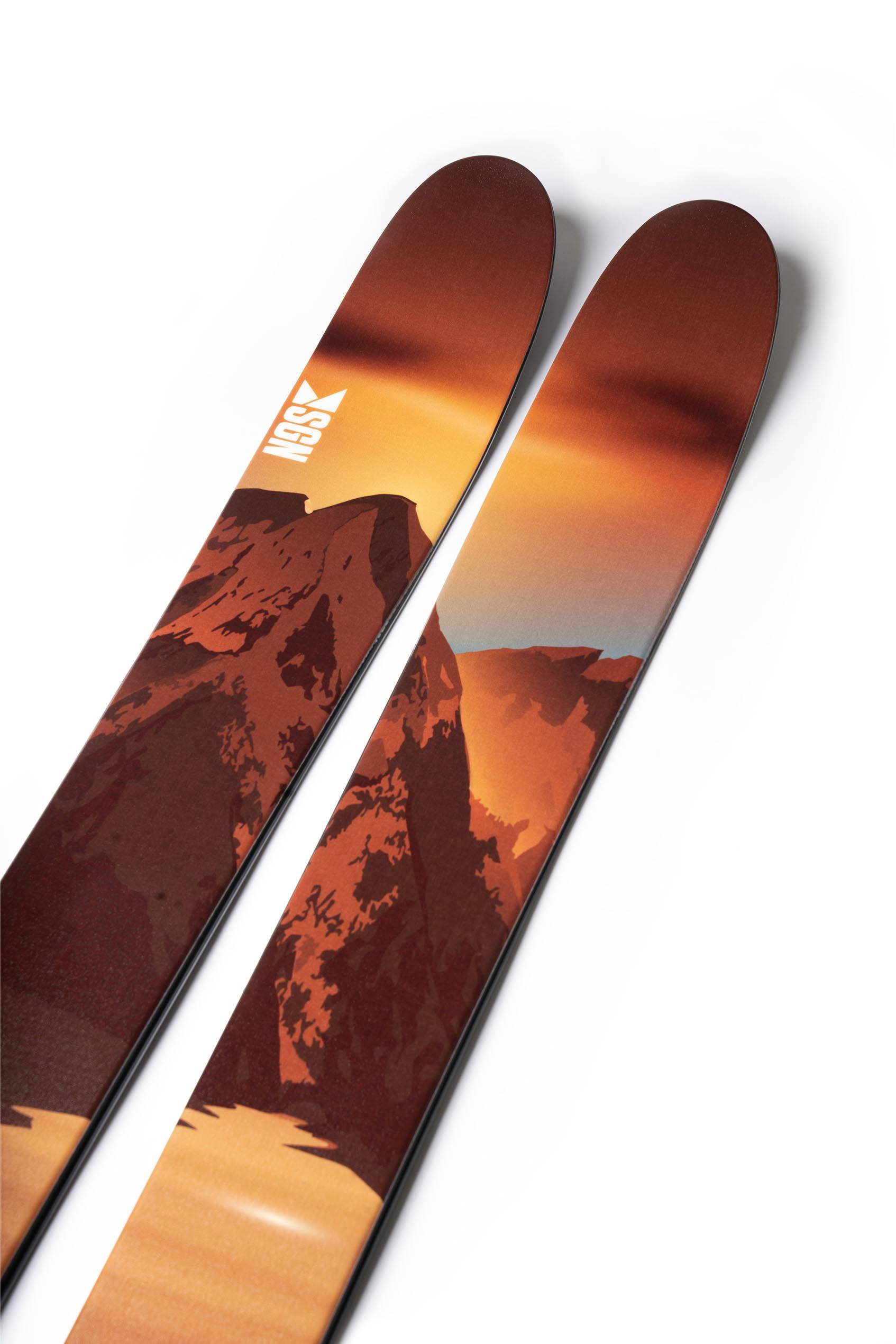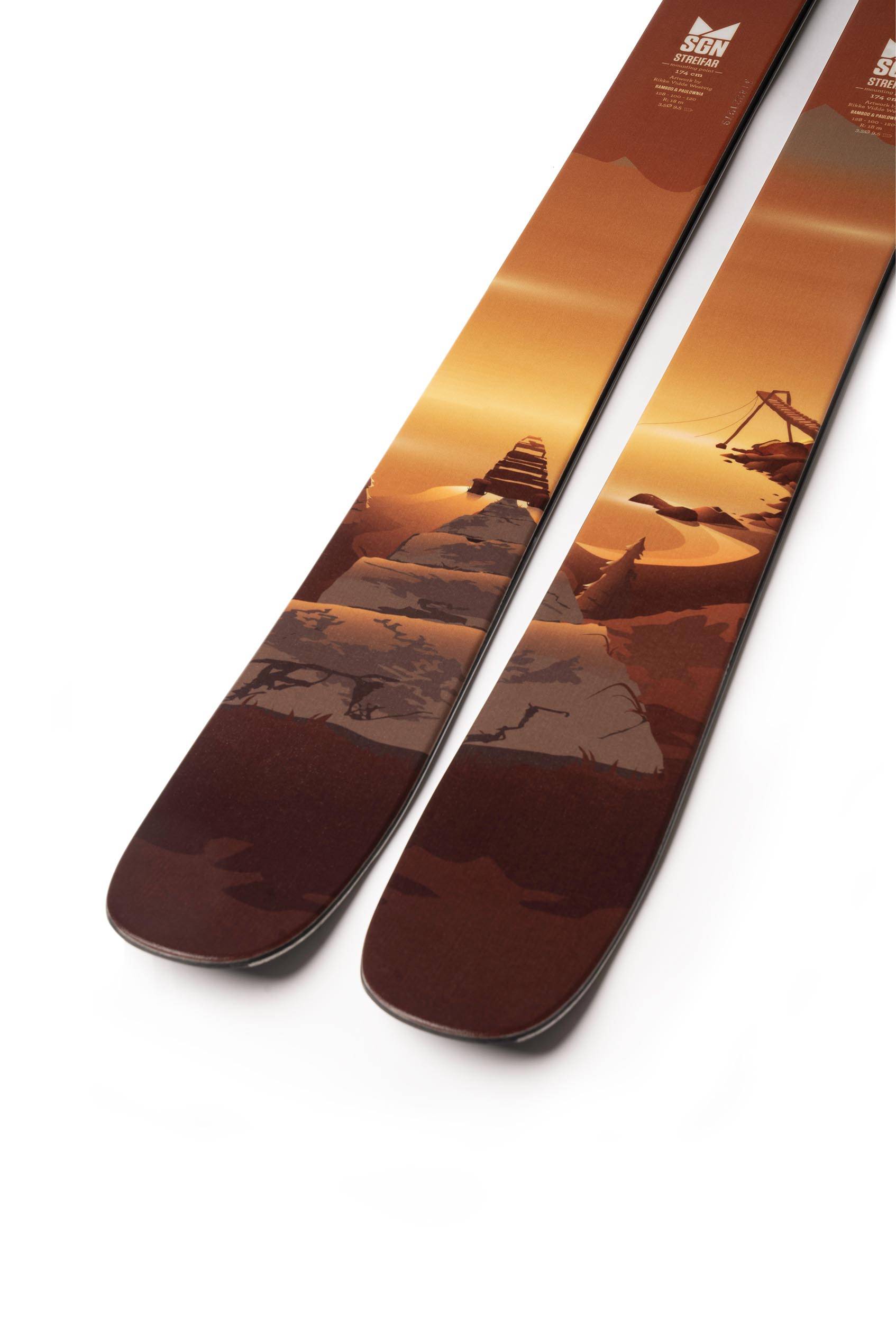 Ready for your next adventure!

A "Streifar" is an all-rounder that moves freely thru any terrain in all conditions. This has been the philosophy behind the product development of this all new ski. Streifar is made to be with you no matter what your season has in store, regardless of where you take it. Touring or resort skiing? It will handle it all!
The full wood core and a sandwich construction ensures that Steifar is durable enough to handle resort skiing both on and off-piste. At the same time, it is light enough to bring touring in the mountains. The long ecliptic rocker makes it a pleasure to break trail to your favorite mountain.
A modern build with a waist of 100mm (174 cm) and a radius of 18 meters (174 cm), gives you a versatile and playful ski with plenty of float, while at the same time securing on-piste performance and edge control. A ski everyone will enjoy!
Are you looking for one ski to rule them all, no matter what the season brings? Then Streifar is your new favorite!
You always get 25% discount on bindings and skins when purchased together with skis
Enjoy free shipping on all skis!
We make sure your kit is mounted and properly tuned, so you are ready for your next adventure!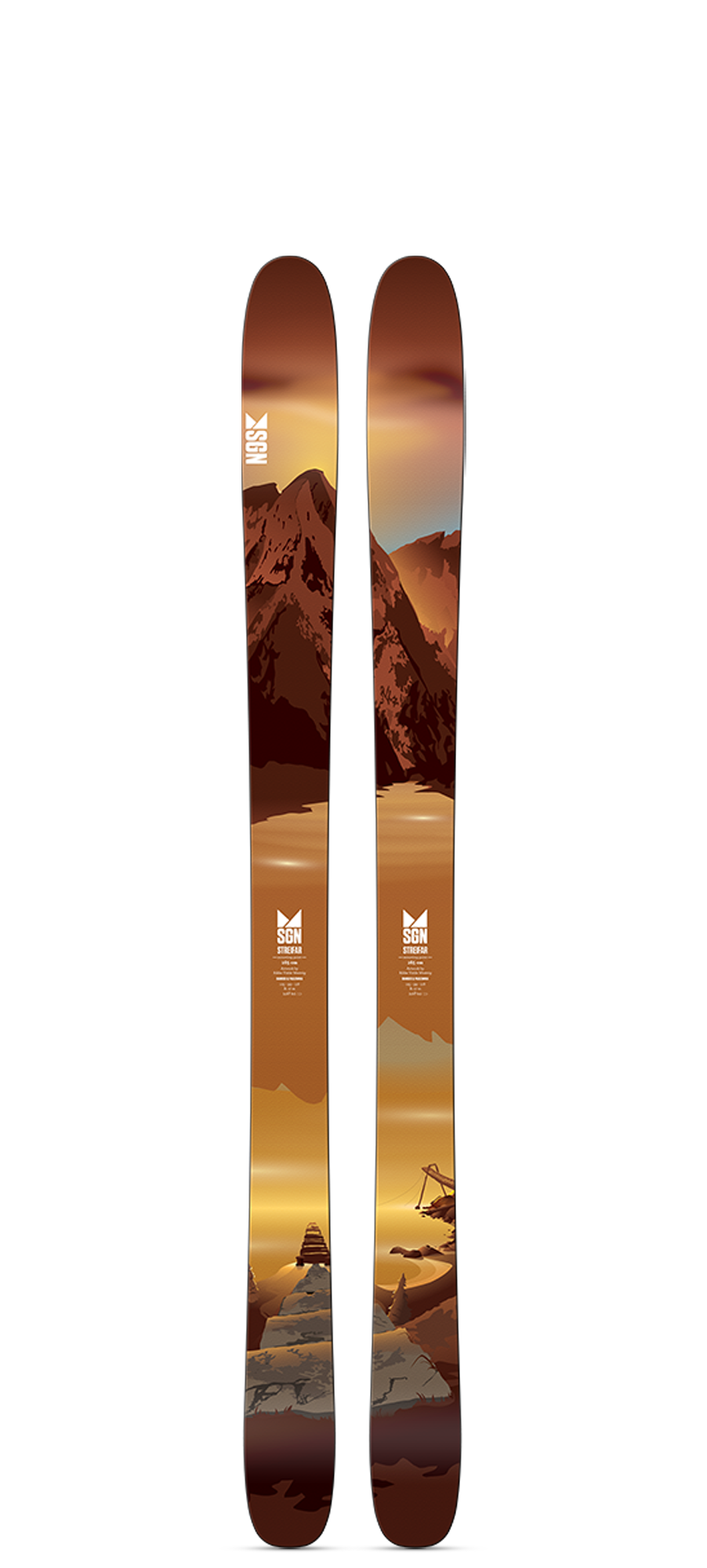 165 cm




125 - 99 - 118


R: 17m
W: 1550g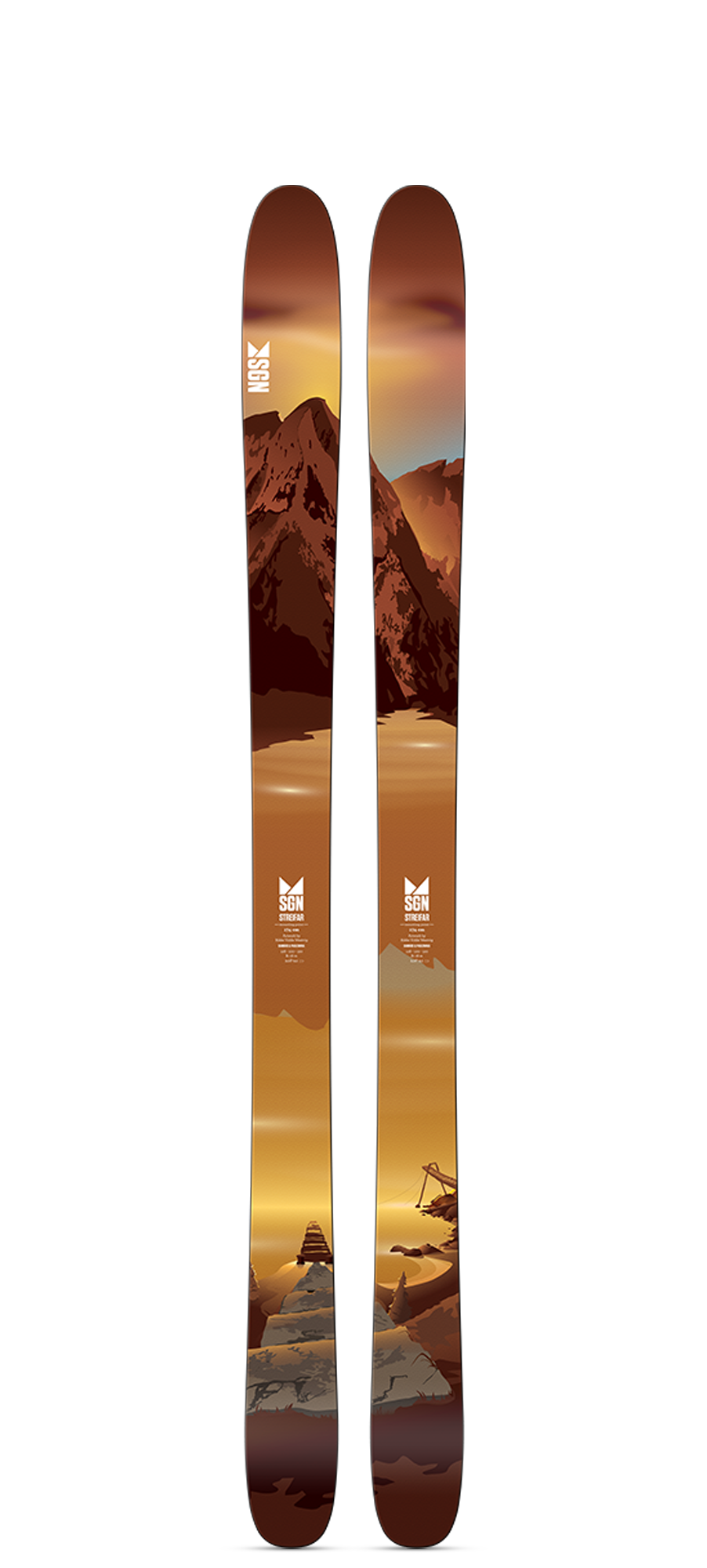 174 cm


128 - 100 - 120
R: 18m
W: 1680g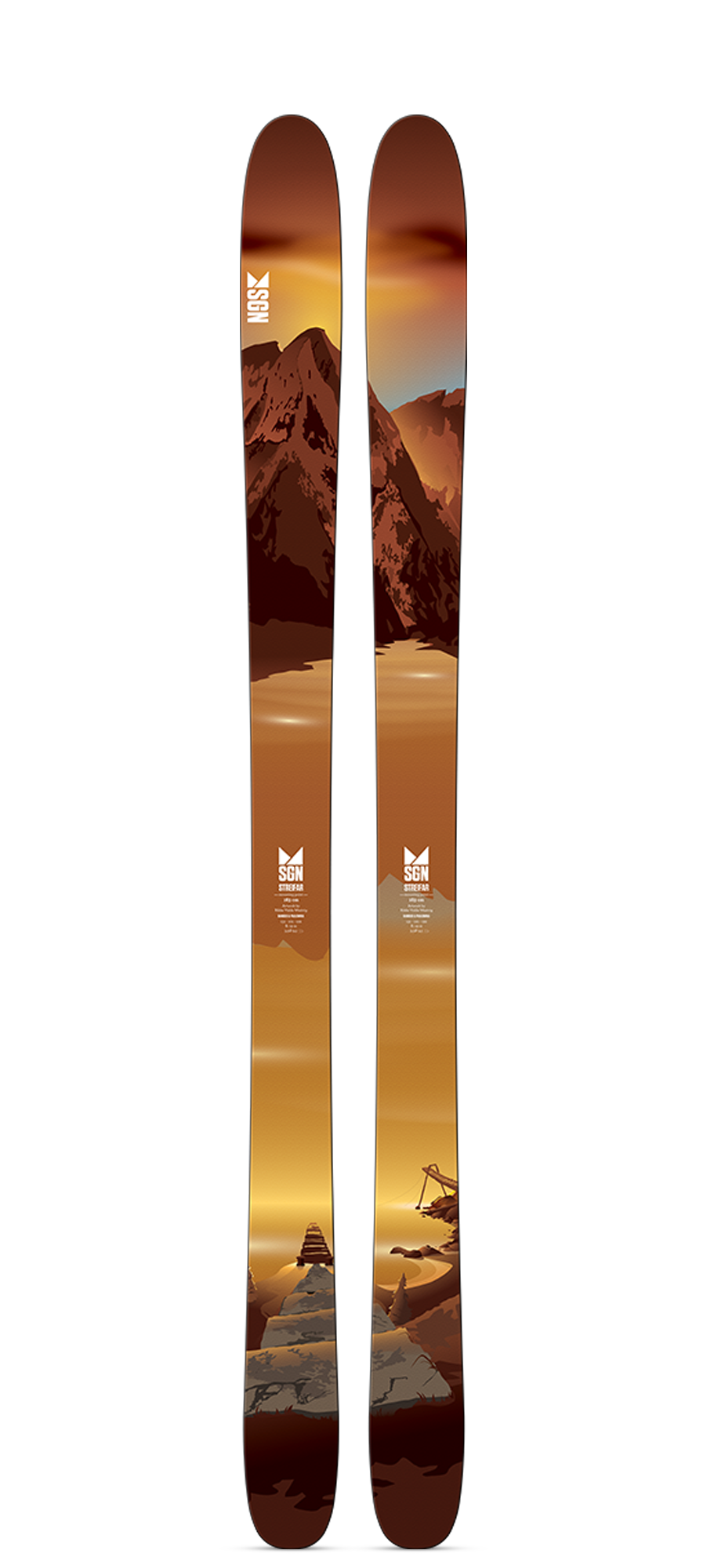 183 cm


131 - 101 - 122
R: 19m
W: 1810g
This tip will float and maneuver easily thanks to its ecliptic rocker design and tapered sidecuts. No matter the speed or snow, this will be fun to ski! The design even helps with uphill performance so you can get to the top as effortlessly as possible.
A traditional cambered design gives you stability and versatility on any condition. On hardpack a camber design is unmatched.
The tail is designed to have the optimal combination of playfulness and stability. With a small kick, the ski is easy to maneuver, as well as it reduces drag from the skin while touring.

By combining two types of wood, we ensure the best possible performance-to-weight ratio. Bamboo is a strong, responsive and bouncy wood, while paulownia is very lightweight. Combined, the two give us a stable, responsive and playful core in a lightweight package.
Our scratch free top sheet is developed to endure the abuse your skis go through. Its pattern is design to not collect snow, reducing the weight on each foot.
The ski has a durable Okulen 7150 base ready to handle all conditions.
A sandwich construction delivers uncompromised power transmission and exceptional torsional stiffness in a durable long lasting package.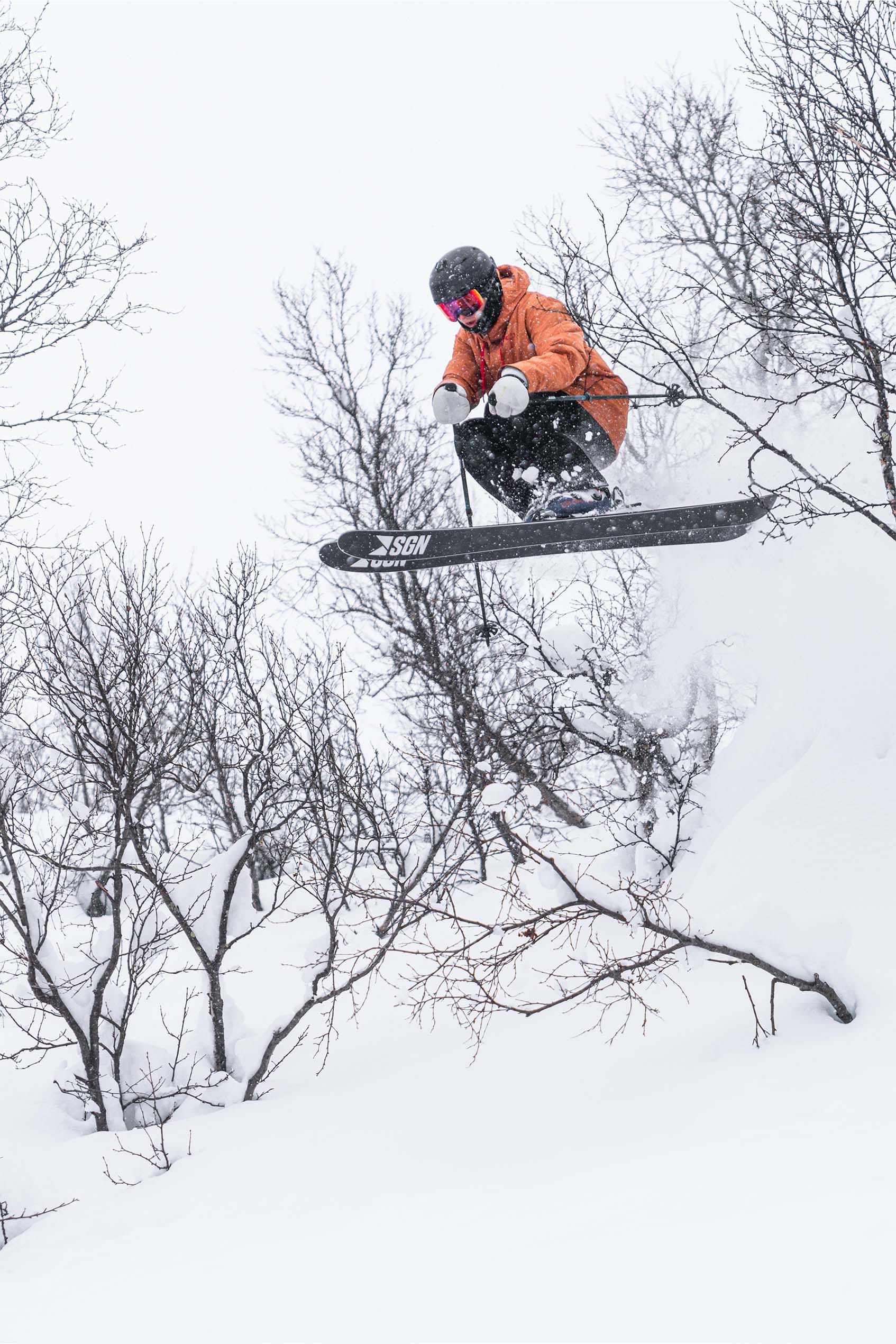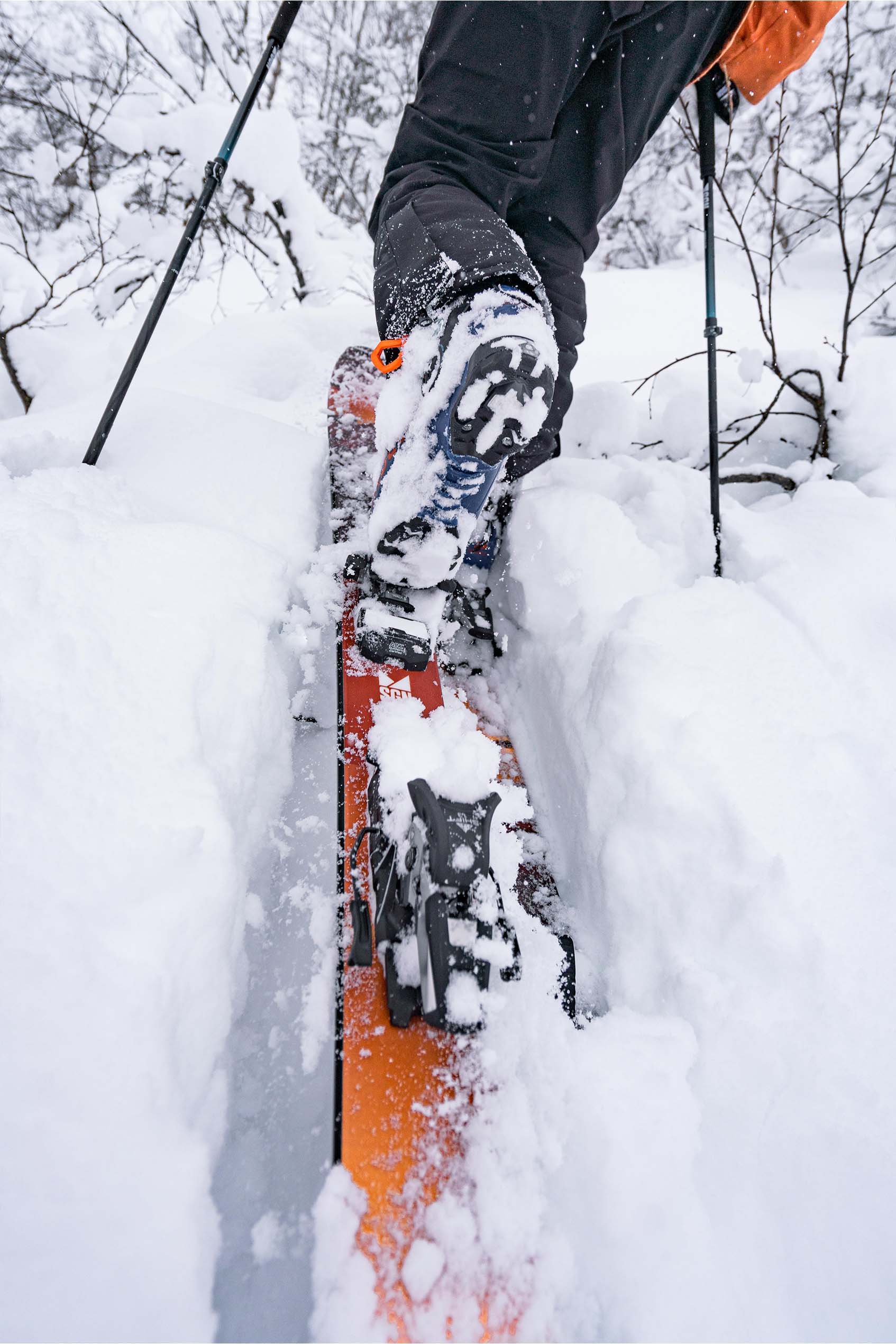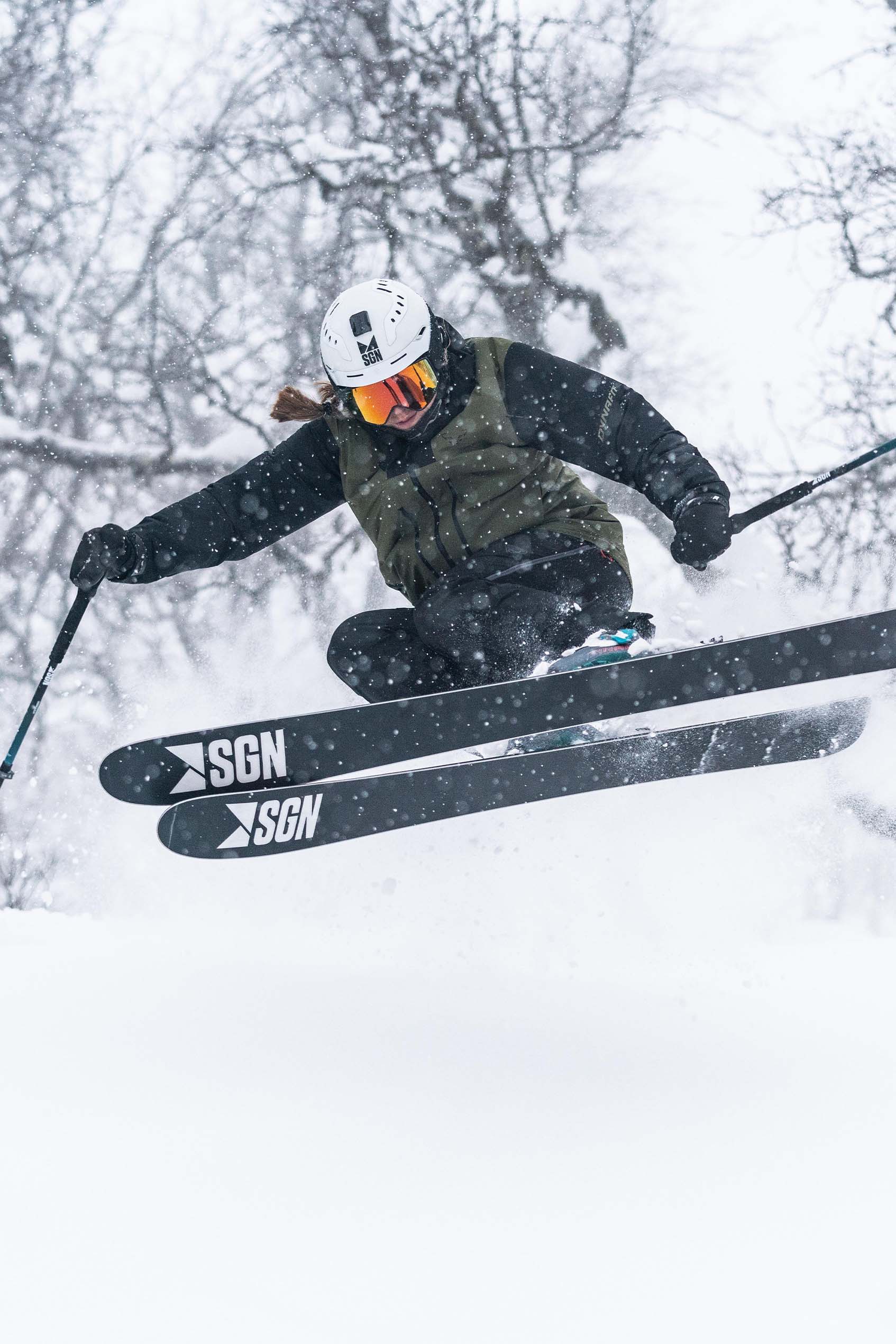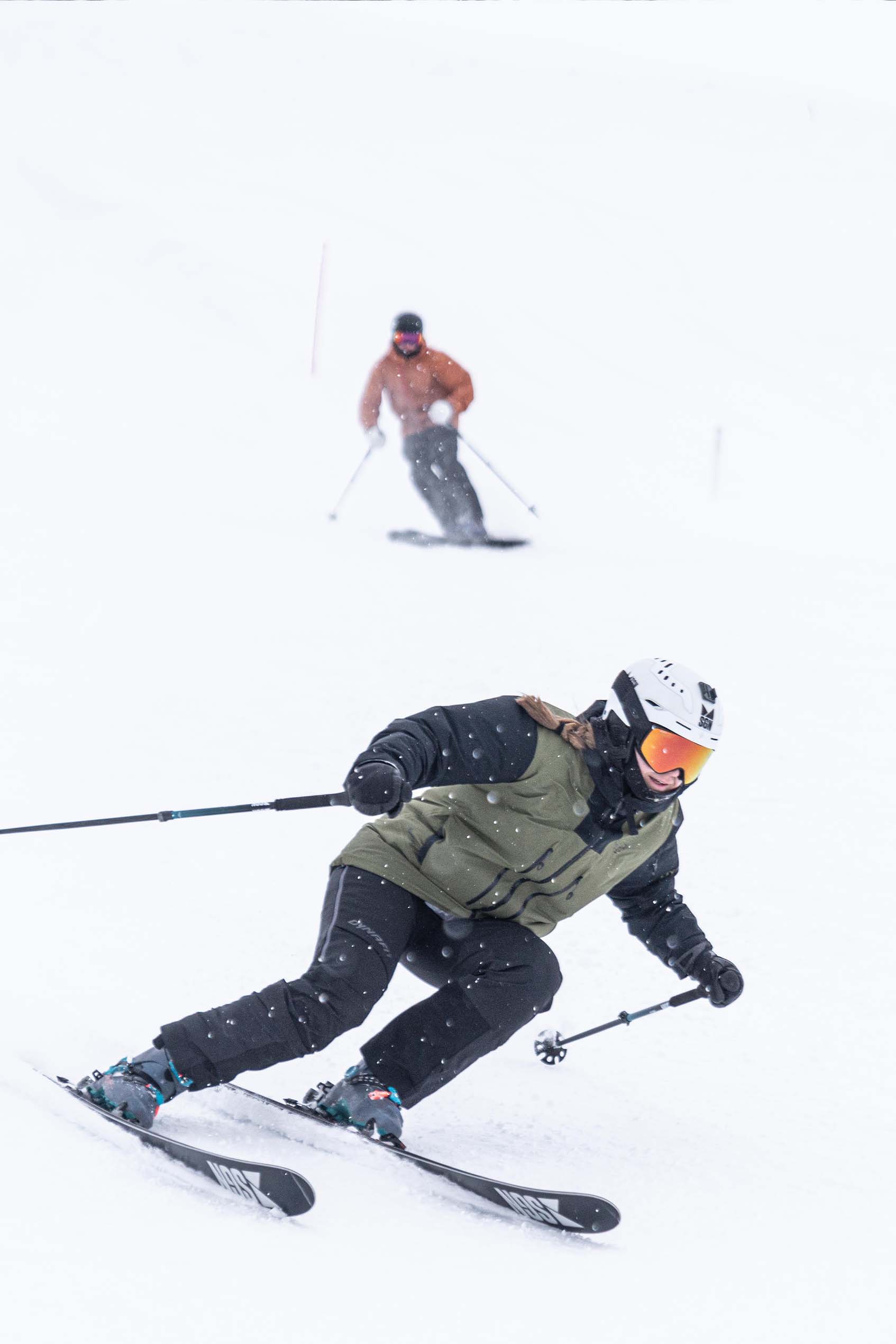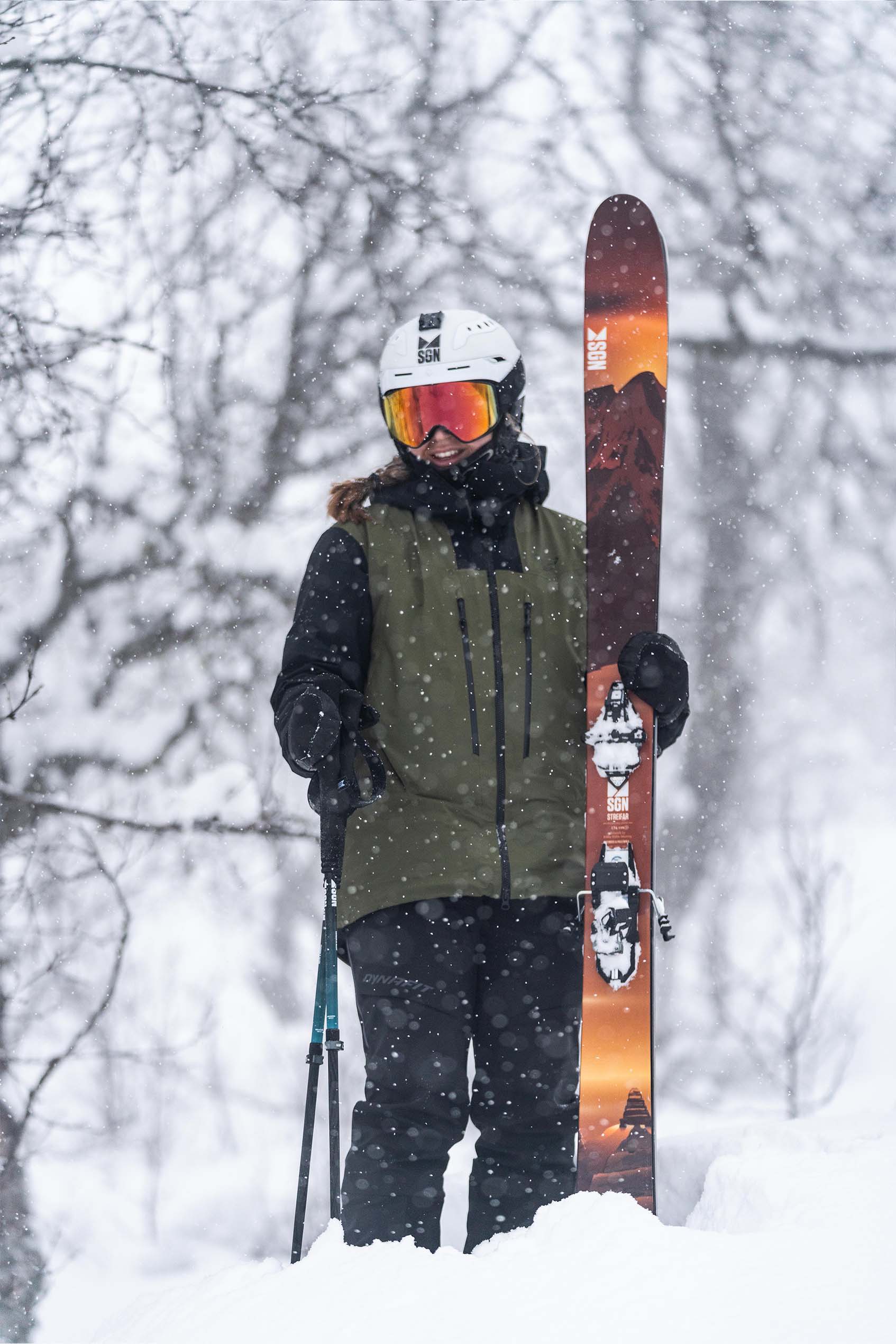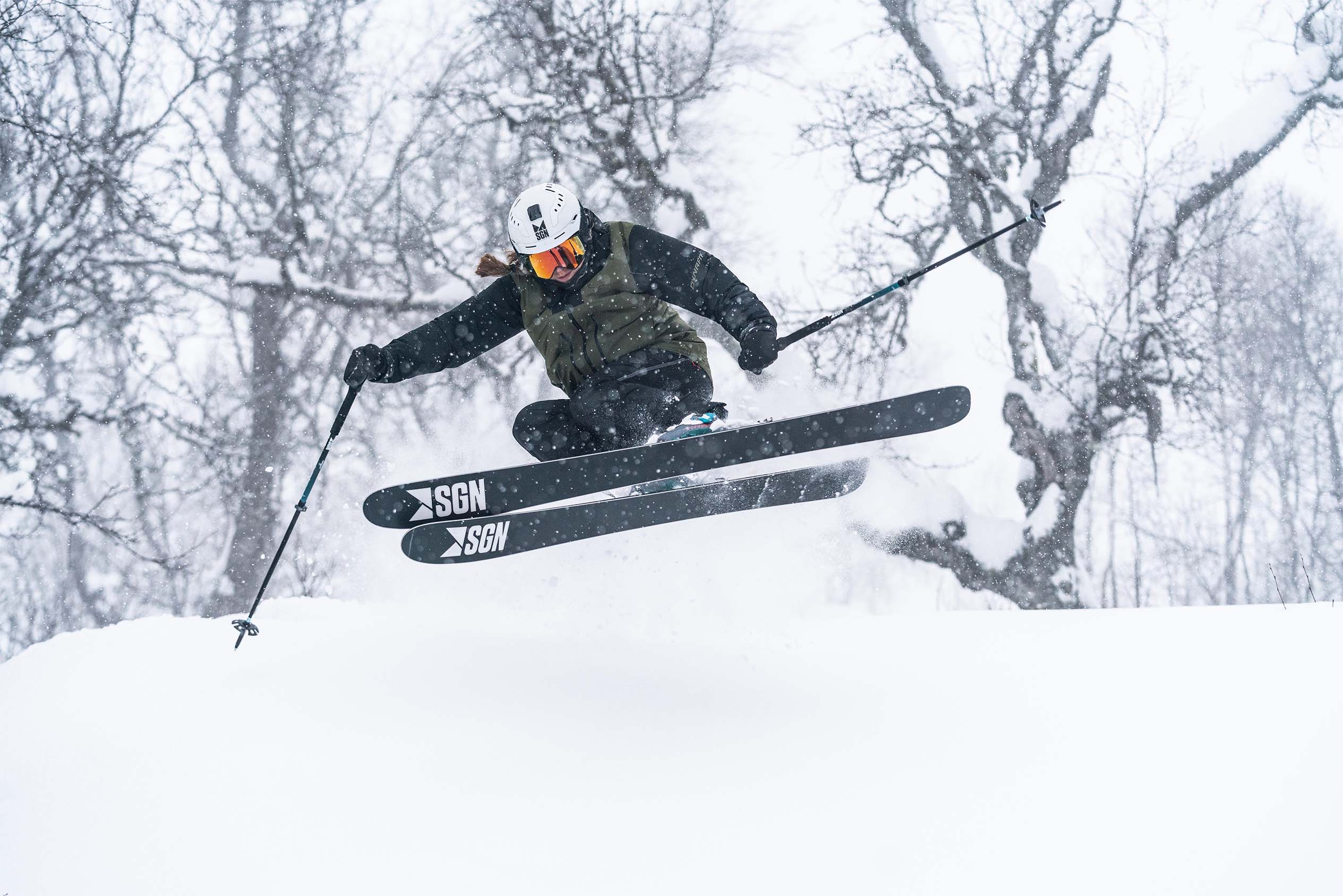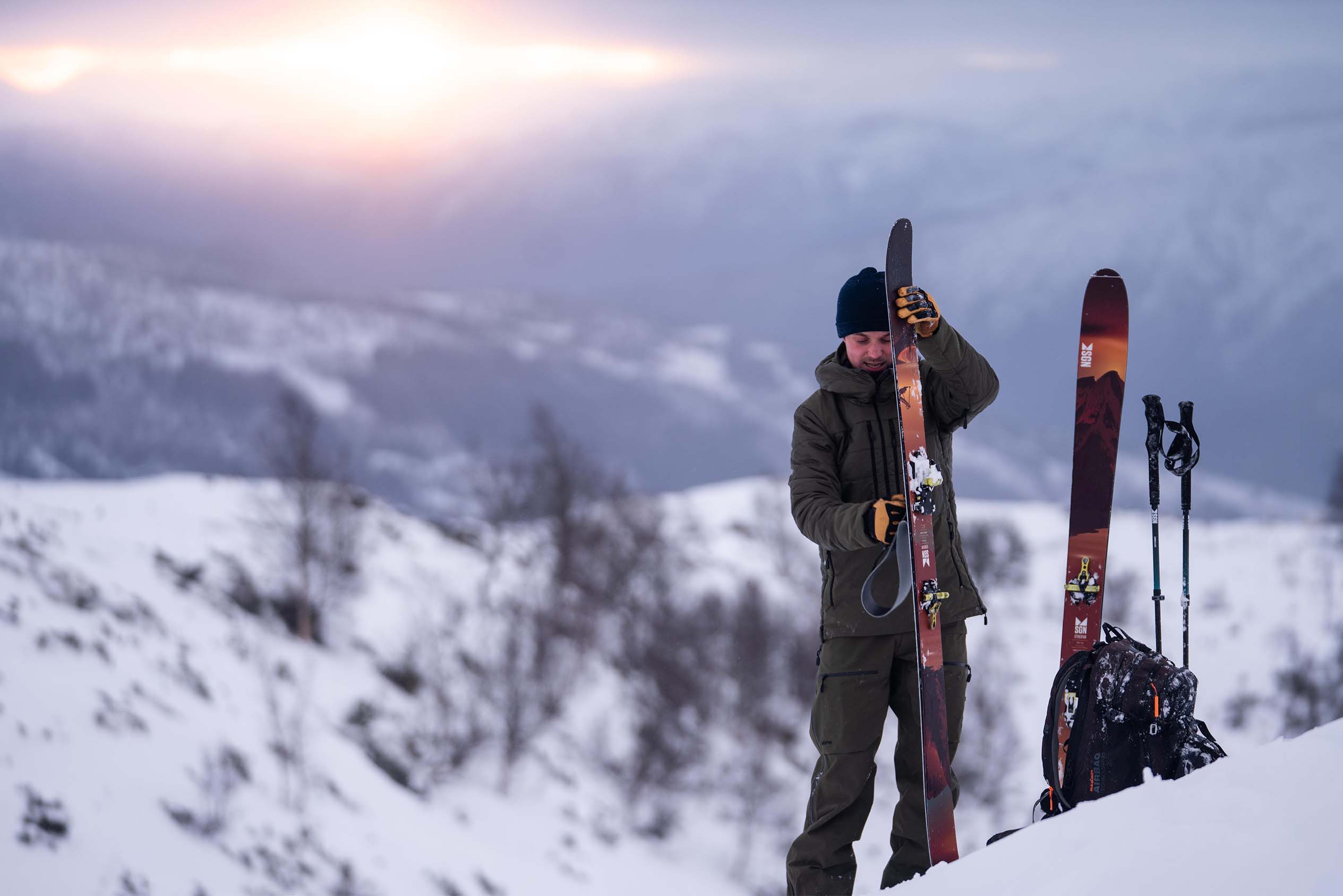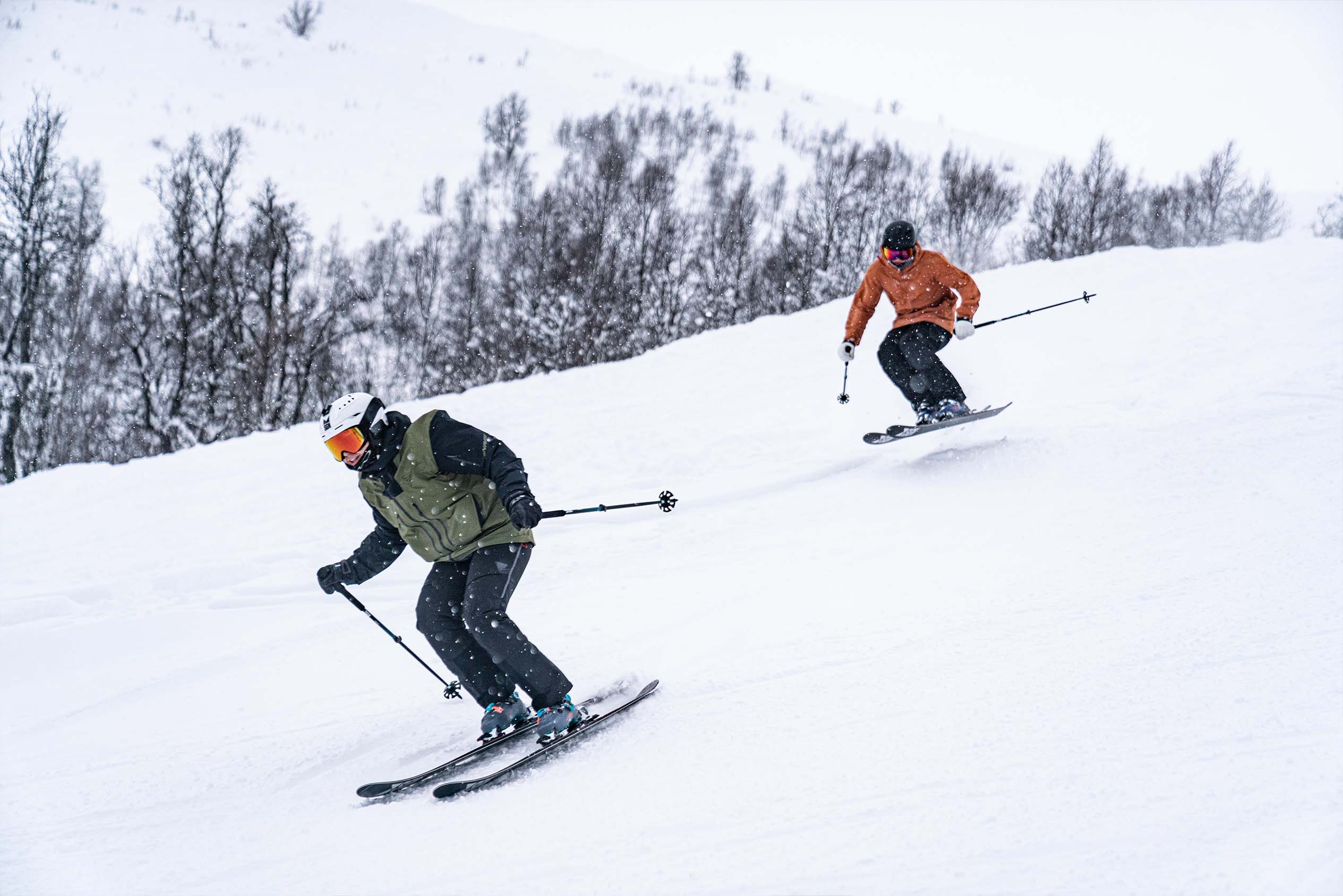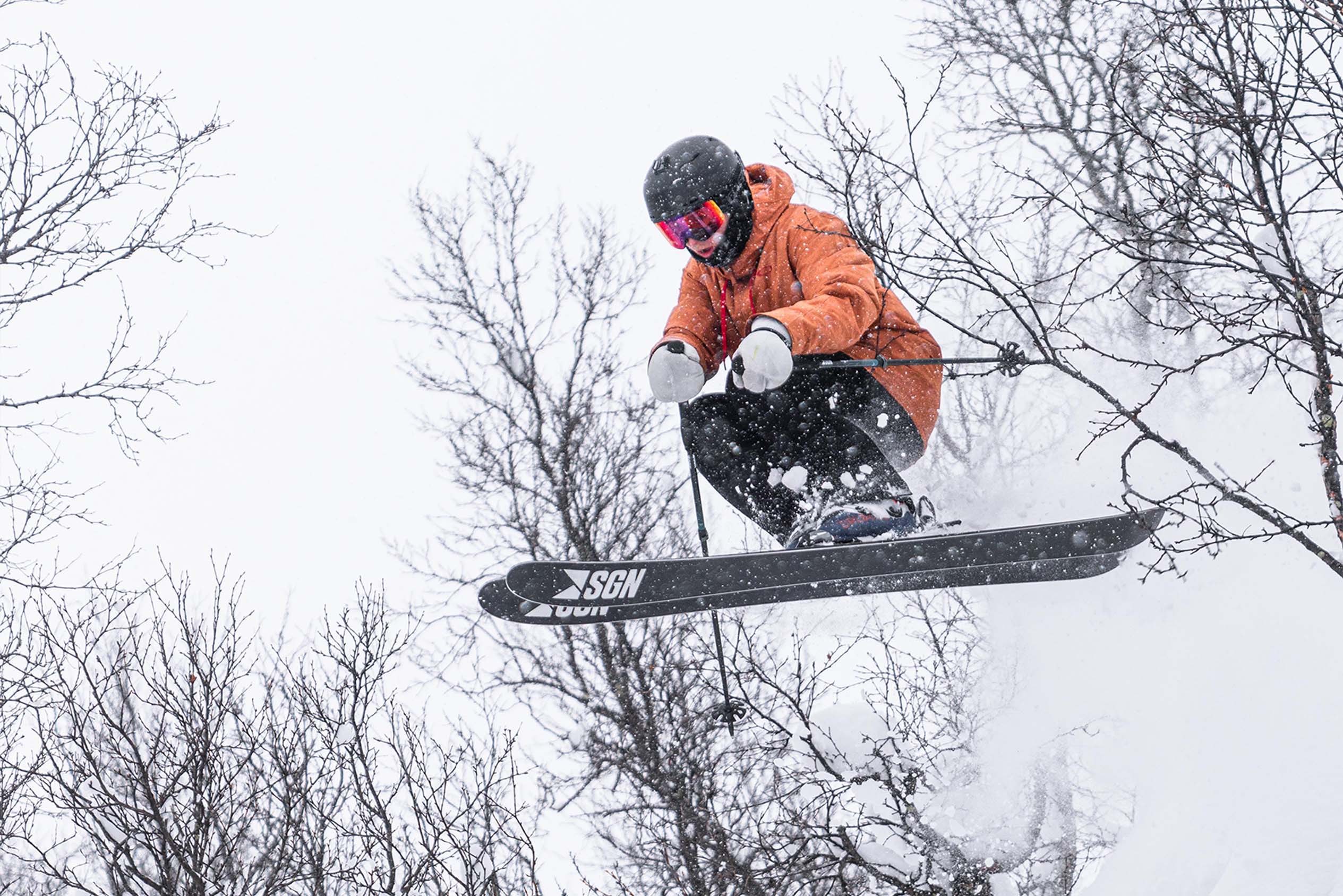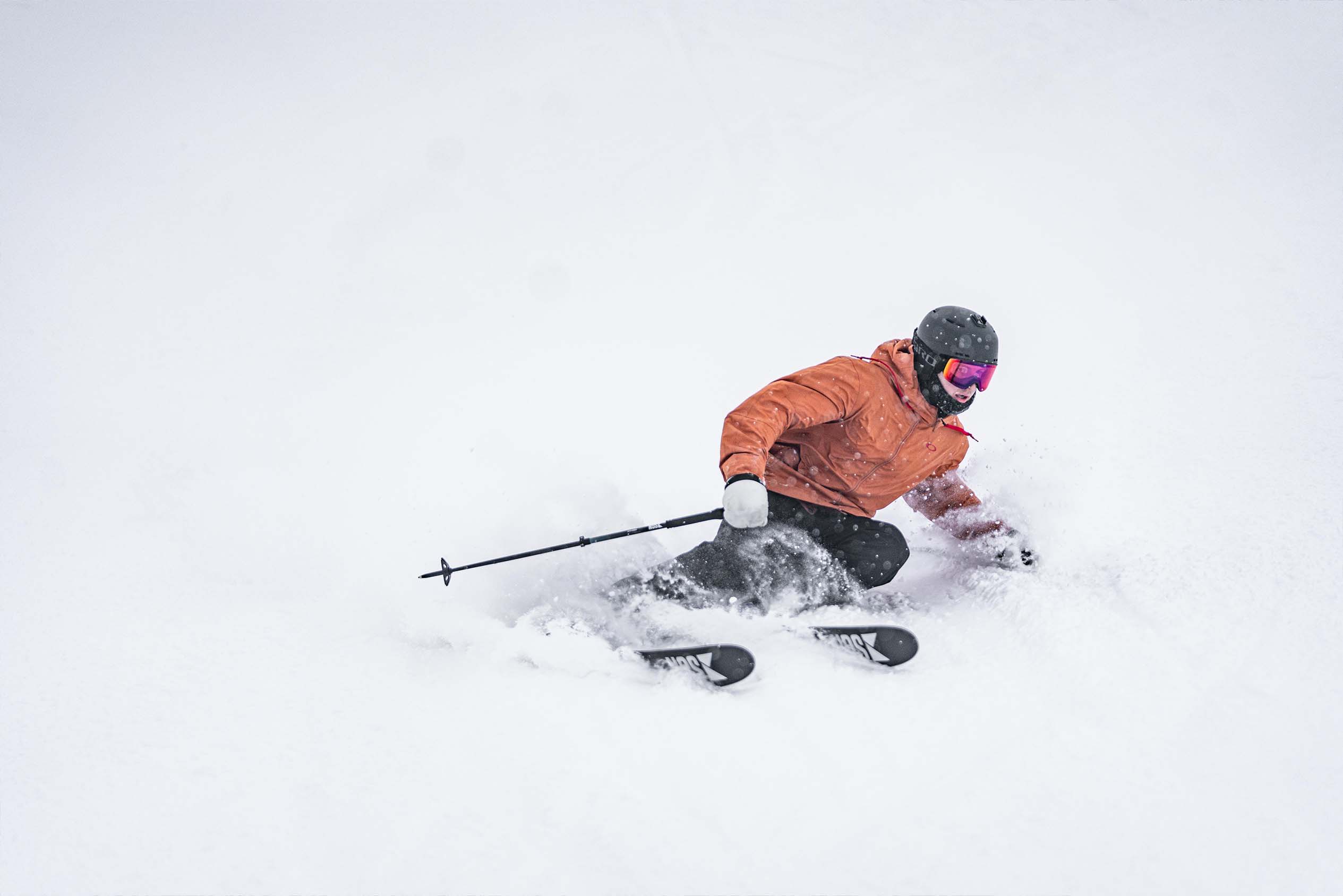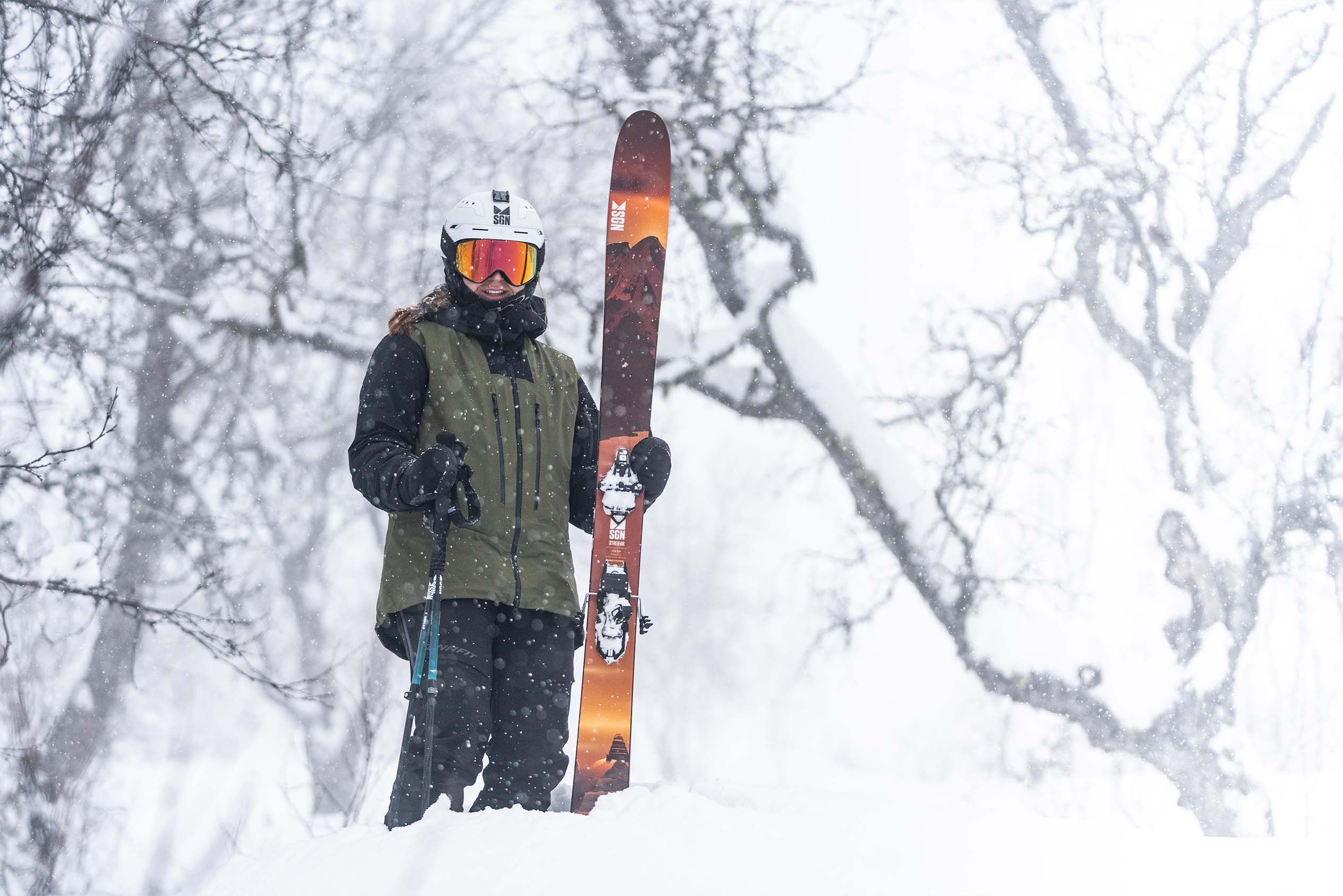 Graphics by Rikke Vidde Westvig
The spectacular mountain Vindreken in Balestrand is portrayed on these all-new graphics. This mountain is not only a fantastic place to ski, but maybe one of the most painted mountain massifs in Norway. It was about time that this classic was featured on one of our skis.
Suggested bindings, skins & accessories
Streifar gives you an array of options when it comes to bindings. Some will set it up with a traditional alpine binding for resort skiing like Marker Griffon, Squire or Jester. Others will go for a lightweight touring binding for long days on the mountain, like Marker Alpinist, G3 Zed og ATK Crest. To get the most out of your skis, we suggest a powerful touring binding, strong enough for resort skiing, and light enough for touring. Options like Fritschi Tecton, G3 Ion, Marker Kingpin M-werks or Salomon Shift will be perfect for this!
Kohla Vertical is a momix skin consisting of 65% mohair and 35% nylon, and the best choice for the ones looking for glide, traction and durability.
kr 1.724,-

kr 2.299,-




25% discount when purchased with skis
A lightweight adjustable touring pole ready for your next adventure. With a sturdy foam grip, aluminum upper shaft, carbon lower shaft, and a large powder basket, this is the perfect pole to complete your dream setup.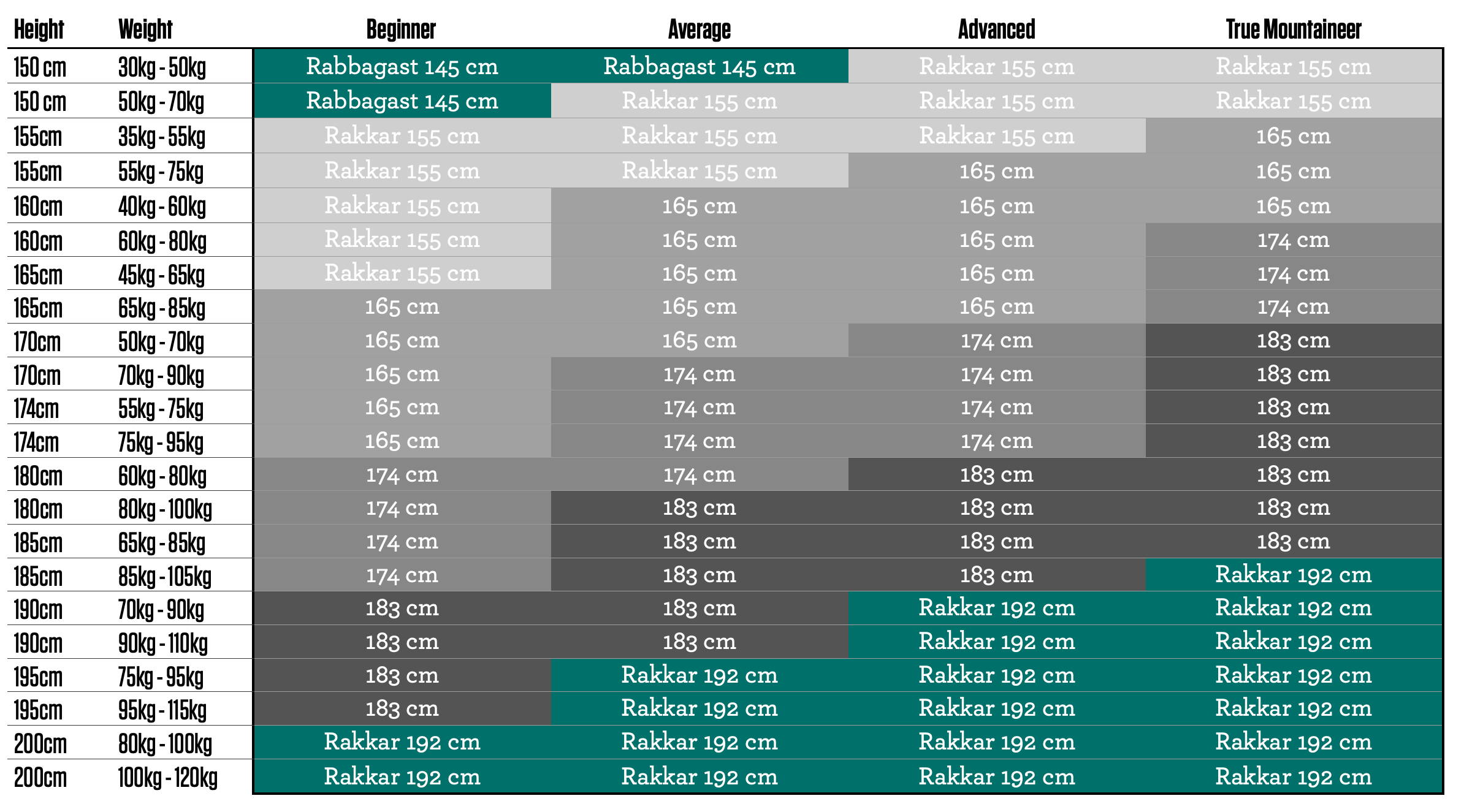 To properly mount bindings on this ski, the boot center should be in line with the "mounting point" line on the ski. The location of the mounting point is or recommendation for normal skiing.
For additional details, please refer to our mounting guide >
How does "shopping skis online" really work?

It's easy! When you have found the ski, binding and skin-setup you want, you add them all to the cart. Remember to supply the mm-lenght on your boots so we get the mounting right. The skis are then mounted by us in Sogndal, and shipped to your home! If you are ever in doubt, just reach out to us in the chat or by email!
What other skiers have to say about this ski!