---
Welcome to the SGN Touring Pole - a lightweight adjustable touring pole ready for your next adventure. A long touring grip, short alloy upper shaft and a long and light carbon lower shaft makes this the perfect pole for your next trip to your favorite spot.

Featuring a 28 cm long foam grip with a padded strap, the grip is perfect for long touring days where you want to adjust your grip in varying terrain.
The upper shaft is made of a lightweight aluminum alloy in a sleek short design to give you the best possible pendulum.
The lower shaft is a lightweight 14 mm carbon shaft with a tungsten and carbide tip. Combined with a large basket it is the perfect pole for any snow conditions.
Easy adjustments any time thanks to the Powerlock 2.1 adjustment mechanism. The pole can be adjusted from 105 cm to 140 cm.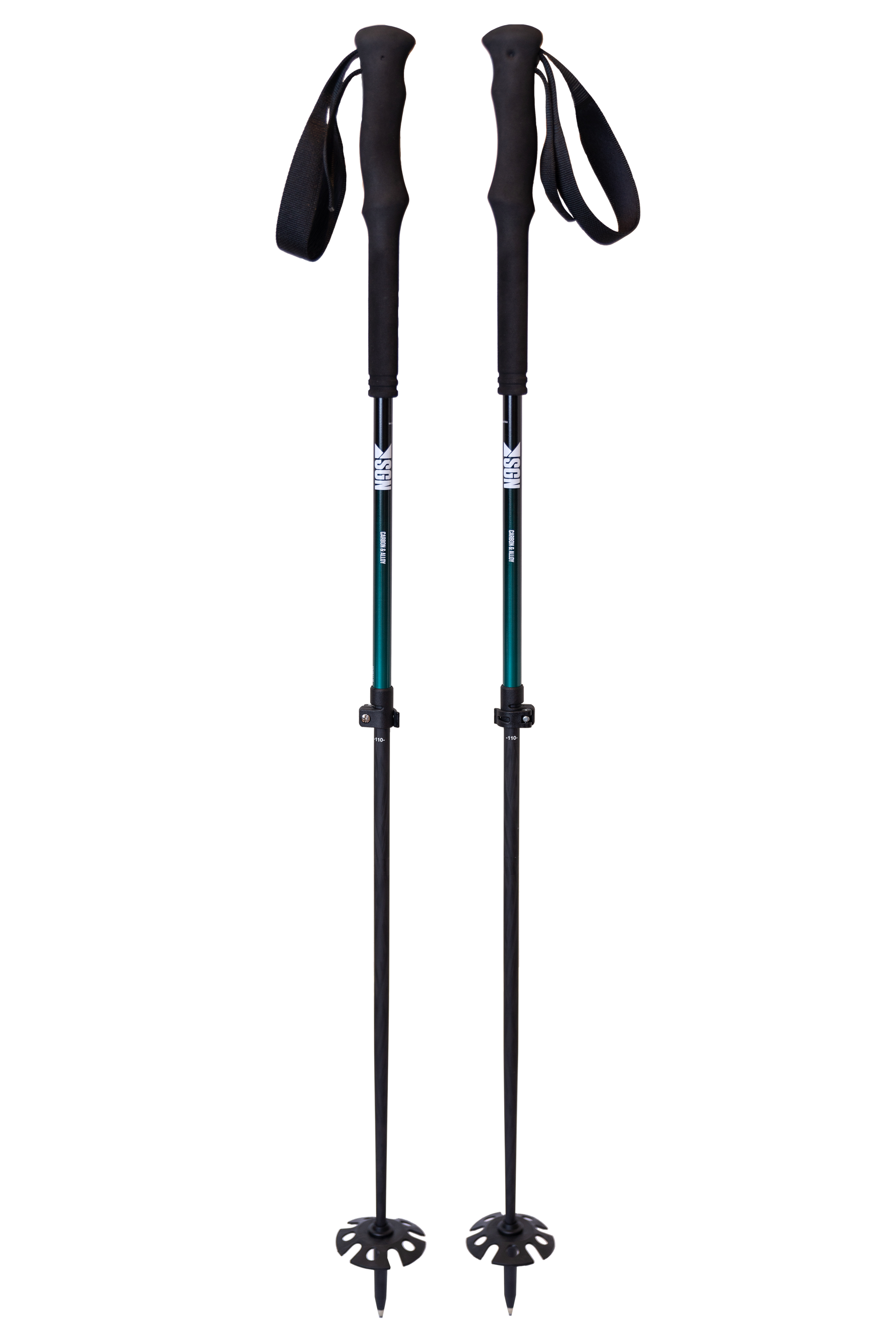 TECH SPECS:

Upper shaft: 7075-T6 Aluminum alloy

Lower shaft: Carbon

Grip: 28 cm long foam touring grip with padded strap

Tip: Carbide & tungsten

Basket: Winter basket 80 mm

Length: 105-140 cm

Weight: 201 grams per pole

Made in Austria
kr 1 199,- FREE SHIPPING IN DECEMBER!