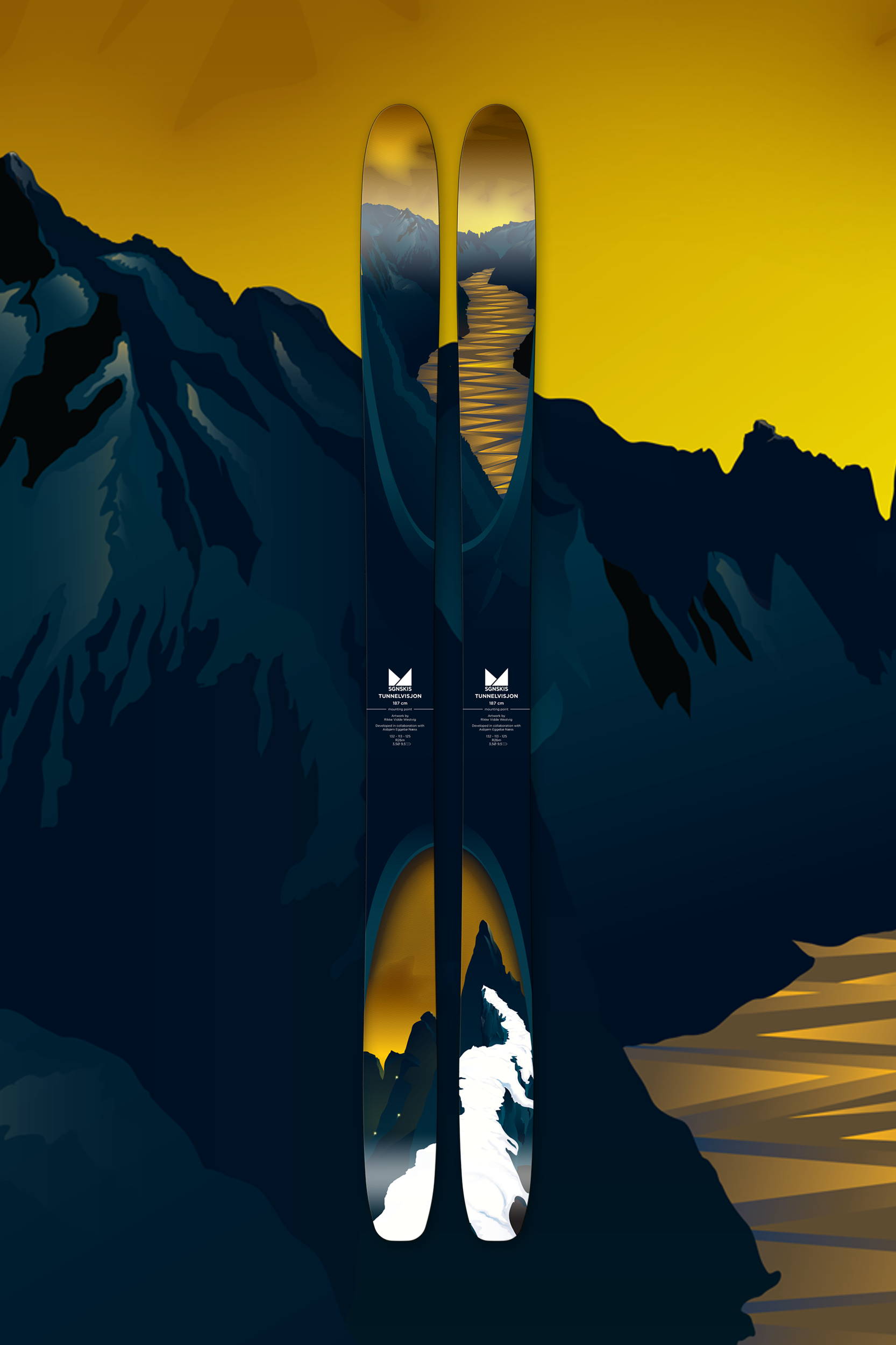 When designing his signature model, freeride legend Asbjørn Eggebø Næss set his targets on creating a playful ski that still could handle tunnelvision-inducing high speed riding down the biggest mountains. And he pretty much nailed it.
---
Will be shipped October 8th.
TIP: 132 MM / WAIST: 113 MM / TAIL: 125 MM
TIP: 134 MM / WAIST: 113 MM / TAIL: 126 MM
Starting with a bamboo-poplar core for good allround skiing abilities and light weight we then set up a semi twin-tip shape with low rocker at both ends for the right balance. A 26 meter radius and a bit of taper to get good handling at speed and varied snow, and finally a width of 113mm underfoot got us the recipe that we wanted.
We have skied fast, jumped, hiked and generally shredded on this ski. It is probably the most versatile and fun ski for bigger and driven skiers that we have come across. Get your pair and get out on the snow!

Obtaining the feeling of a directional ski, but at the same time able to ski switch. Rockered pintail design reduces drag and loves spinning out of deep snow.
A traditional cambered design gives you stability and versatility on any condition. On hardpack a camber design is unmatched.
A smaller version of the powder tip, reducing the width and length of the taper. With an ecliptic rocker design, this tip works in any speeds in any types of snow.
Poplar is a lightweight wood material, while bamboo is a strong, responsive and bouncy wood. Combined it's a lightweight, responsive and fun core.
Our scratch free top sheet is developed to endure the abuse your skis go through. Its pattern is design to not collect snow while touring, reducing the weight on each foot.
The ski has a durable P-tex 5920 base. On our touring skis the base is ground for all conditions, but will excel on dry snow, typically found mid winter.
A sandwich construction delivers uncompromised power transmission and exceptional torsional stiffness in a durable long lasting package.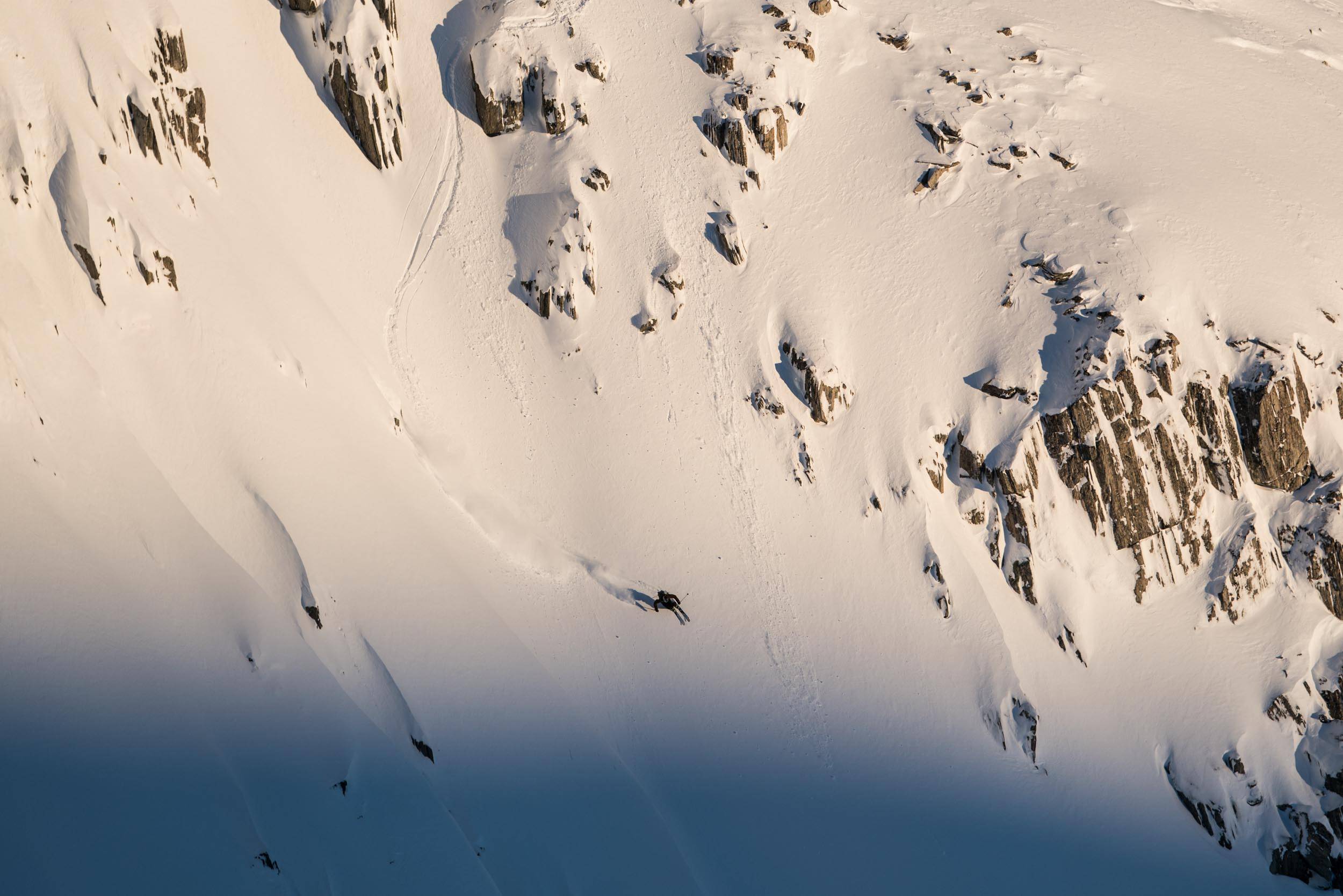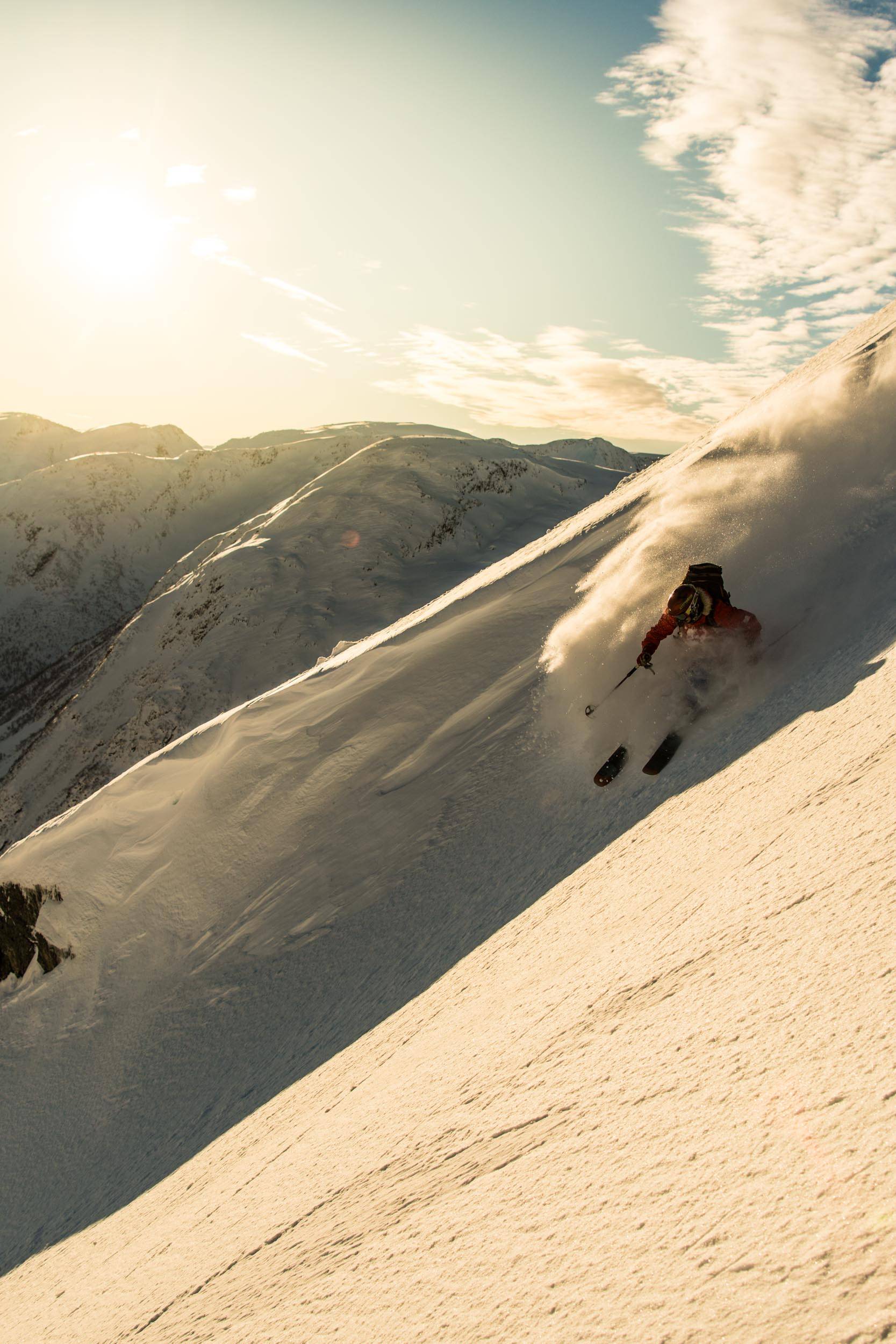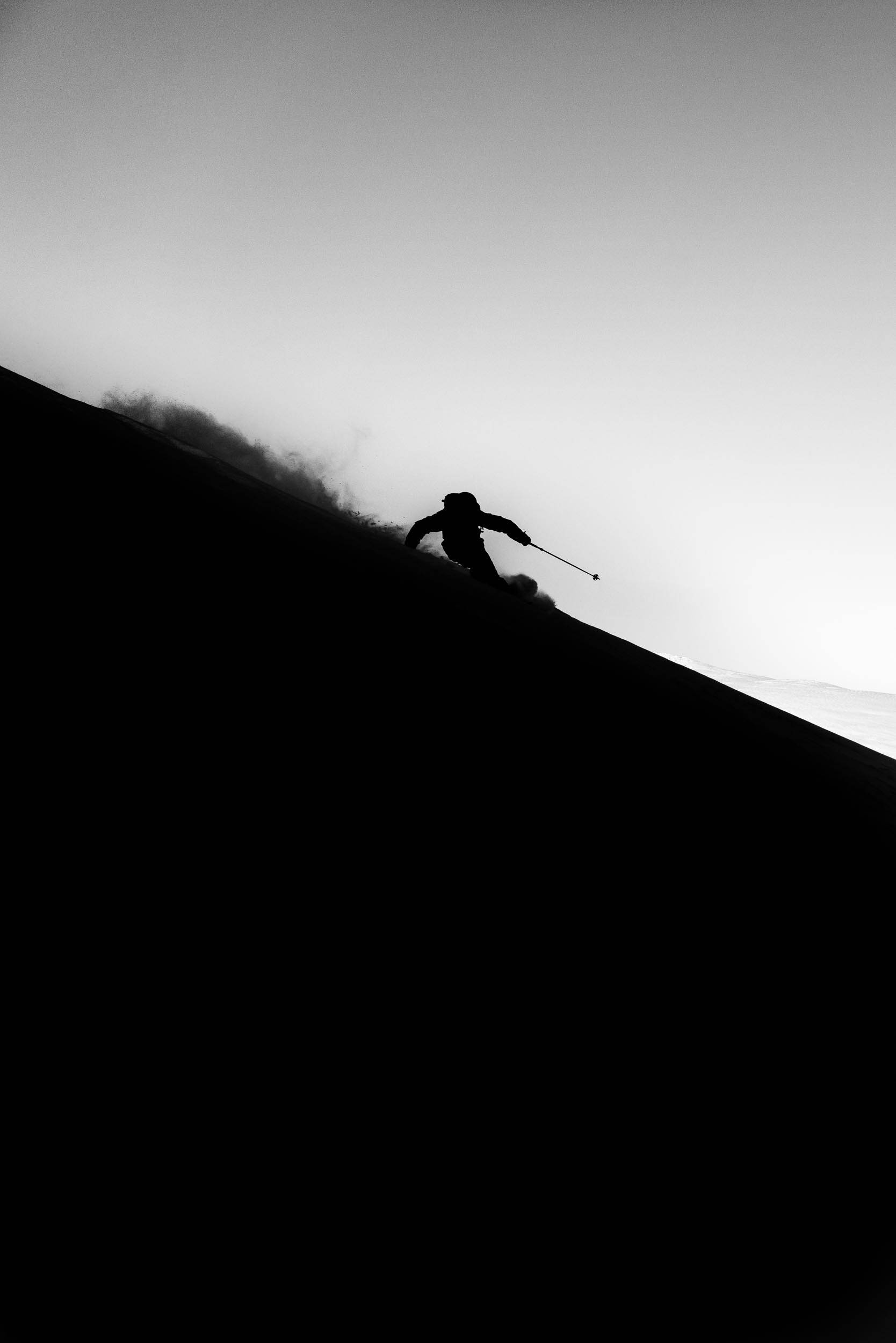 The only ski I need. Simply, because the shape and the handling of the ski makes it a tribute to touring based freeskiing.
- Asbjørn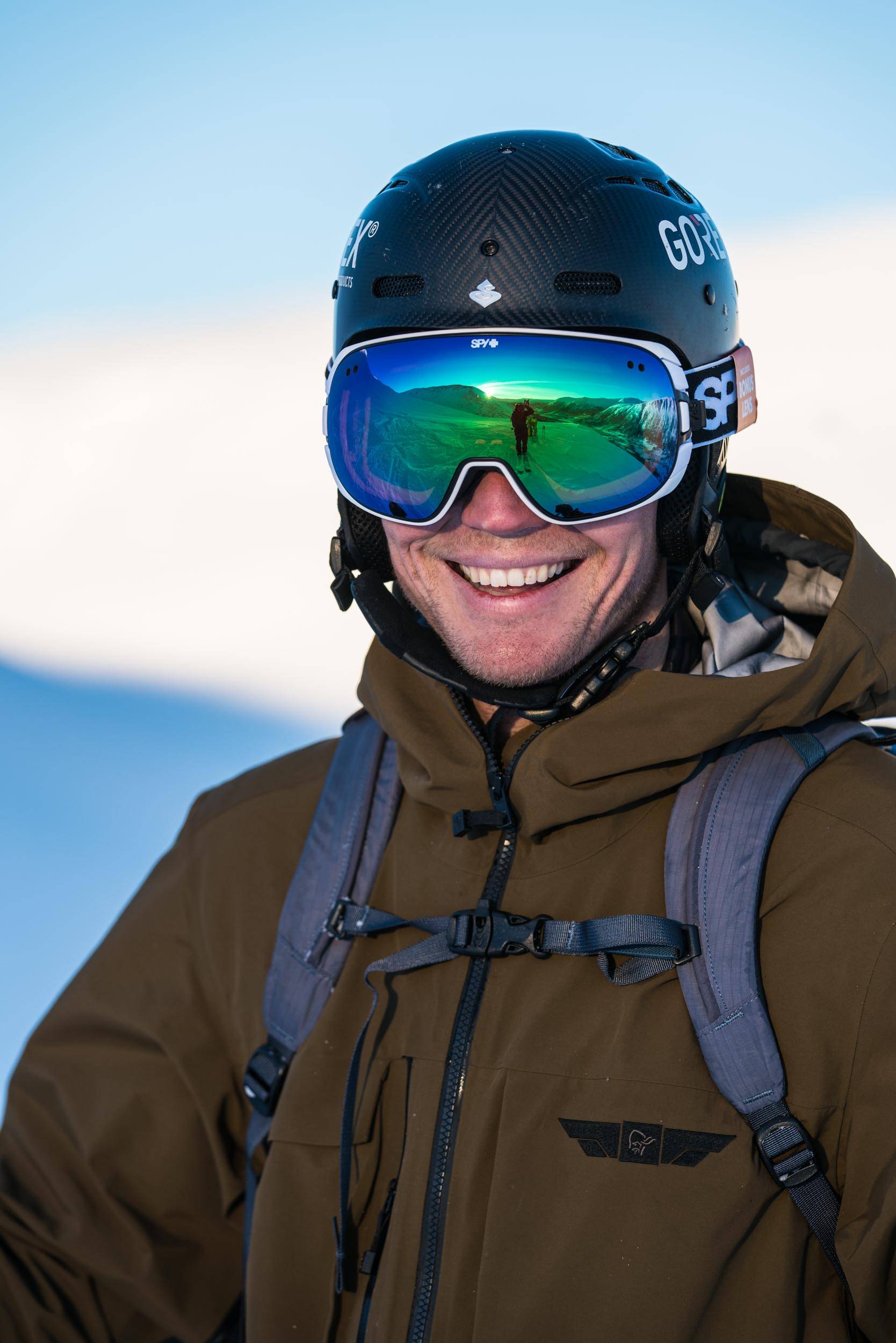 GRAPHICS BY RIKKE VIDDE WESTVIG
Fjærlandsfjorden is home of a rare phenomenon, seen few other places on earth. On a few special days each winter, a breathtaking light hits the fjord and a golden light show erupts. Our new Tunnelvisjon is inspired by this golden light and those few fantastic days when the snow and light is almost magical.
What other skiers have to say about this ski!